Nureyev, documentary on the brilliant Russian Ballet Dancer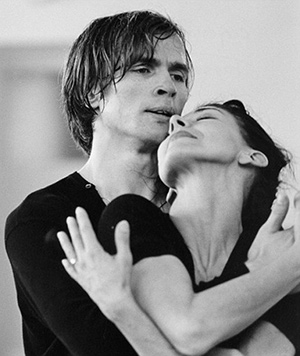 Film Forum is presenting the exclusive two-week New York theatrical premiere engagement of NUREYEV, a feature-length documentary co-directed by BAFTA-nominated directors Jacqui Morris and David Morris. NUREYEV is widely considered the greatest classical dancer of his generation. The film will have a 2-week engagement, June 7 – 20, at Film Forum, 209 West Houston Street.
NUREYEV includes previously unseen archival dance footage, some choreographed by modern dance greats Martha Graham, Paul Taylor and Murray Lewis. Newly created work directed by Royal Ballet alumnus Russell Maliphant, with an original score by Alex Baranowski, dramatizes scenes from the dancer's life.
"Dance, unlike most other art forms, is ephemeral," said co-director Jacqui Morris. "Our responsibility was to save Rudolf Nureyev for future generations, by tracking down the best of his work that survives on film, and then present it – and him – in the context of his time."
The film follows Nureyev's life chronologically, from birth on a Trans-Siberian train to his early struggles to study dance, to his years at the Kirov (now the Mariinsky) Ballet. After bursting onto the international stage in Paris, he made a life-changing decision to leap into the arms of the French airport police rather than return to the USSR. His partnership with the great British prima ballerina Margot Fonteyn followed; footage of them performing Romeo and Juliet and Giselle are among the highlights of the film. In the years that followed, he danced principally with The Royal Ballet and, beginning in 1983, became Director of the Paris Opera Ballet where he was also chief choreographer.
Grab your tickets here https://filmforum.org/film/nureyev
Photo Margot Fonteyn with Rudolf Nureyev, Courtesy of CineLife Entertainment.