NYC choreographers give back to charities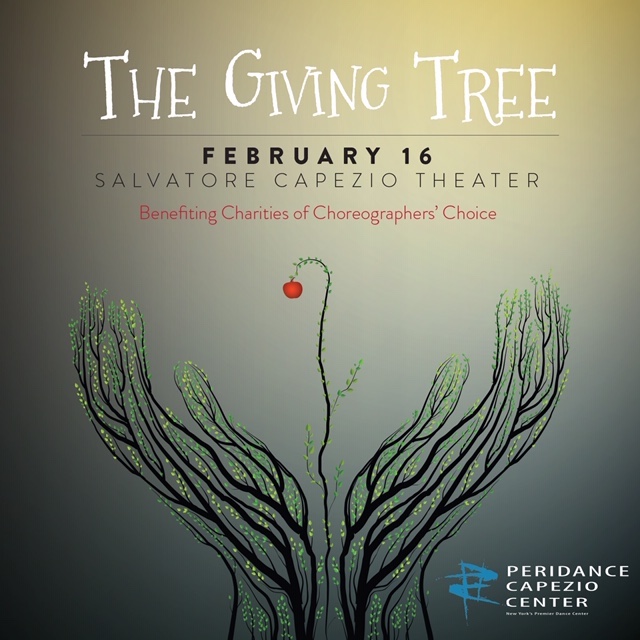 Named after the popular children's picture book written and illustrated by Shel Silverstein, The Giving Tree is a series of dance benefit concerts produced each year in NYC by Shelly Hutchinson. This year, there are three shows in the series and more than 30 choreographers are participating, including Dee Caspary, 10 Hairy Legs, Madboots, Sidra Bell, Marinda Davis, Cat Cogliandro, Kristin Sudeikis, Mike Esperanza, Breton Tyner Bryan, Tracie Stanfield, Neil Schwartz, Emily Bufferd and KC Castelano.
Series One is Saturday, February 16 at 8 p.m. at the Salvatore Capezio Theater. Proceeds will be donated to more than a dozen charities of the choreographers' choosing.
Series Two is Sunday, March 24 at New York Live Arts and the charitable causes are Pediatric and Breast Cancer.
Finally, Series Three is Sunday, March 31 at Broadway Dance Center and funds raised will go towards addressing LGBTQ homelessness and education.
Now in its seventh year, The Giving Tree series has collectively raised over $70,000.
"As this is all strictly donation based from our choreographers and audience, we are pretty proud of the service we are hopefully doing within our communities in the name of dance and movement!" Shelly Hutchinson commented.
Tickets for the first show are $20 online and $25 at door and can be found at https://bpt.me/4056535.