OBT ends season with reality TV inspired show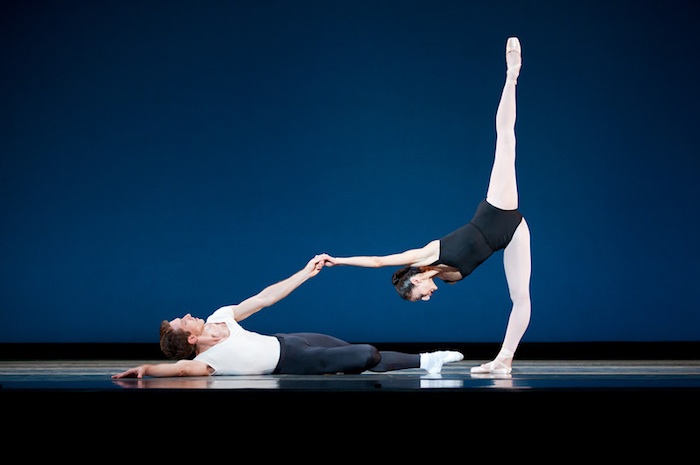 On the closing night of Oregon Ballet Theatre's IMPACT program, Artistic Director Kevin Irving took the stage to reveal casting and choreography for One Night Only (ONO) – a unique dance event and final farewell to OBT's 25th season, taking place this Thursday, May 28, at the Left Bank Annex.
For this unique show, the company was broken up into teams and was given just eight days in the studio to conquer works that Irving has carefully selected to broaden their artistic and technical ability.
In a reality TV format, OBT's ONO project will take the audience behind-the-scenes of the rehearsal process, with video clips shared via social media, and culminate in a mini documentary-style introduction presented before each team takes the stage. Unlike a true reality TV event however, this is not a competition, but rather a celebration of everyone's achievement.
ONO promises to be an incredible experience for both OBT and its audience. The dancers will be challenged to tackle works they may not have otherwise had the opportunity to perform. Audiences will gain insight in the process of staging dance. And the intimate space and behind-the-scenes format will personalize the artists.
"With the documentary element, we'll establish a connection with the dancers as people," observes Irving. "We will see mistakes and frustrations. We will see mentors inspiring the dancers to push beyond their comfort zones. On stage, dancers appear as these otherworldly perfect beings. The more audiences get to know the dancers as people and understand the work involved, the better they can appreciate and be inspired by the art form."
A separate but related element at the event will be an exhibition of exclusive behind-the-scenes photographs that span James Canfield's reign as Founding Artistic Director of OBT. These photographs, taken by local artist Henry Hillman, will mirror the intimate access the audience will experience at ONO of the artistry behind the evolution of a ballet performance, and celebrate OBT's artistic history in the community.
The ONO program itself is an education in dance history spanning many years of choreography. In all, there are 11 teams of dancers working on excerpts from 11 incredibly diverse ballets. From Giselle's mad scene, to neoclassical work by Balanchine, to contemporary works by Trey McIntyre, Nacho Duato and Nicolo Fonte, audiences will see the art form build on itself and evolve.
Oregon Ballet Theatre is thrilled to present the rich history of dance and the technical range of its dancers through this innovative approach.
"Ballet is alive and well!" proclaims Irving. "What better way to demonstrate that than with an event like ONO, in which we can share all this rich history in an intimate setting such as the Left Bank Annex, in a fresh and engaging format!"
The show will be presented from 6 to 9 p.m. on May 28 at the Left Bank Annex, located at 101 North Weidler Street in Portland. The initial allotment of ONO tickets (priced from $35-$75) sold out immediately. Additional seats have recently been added. To reserve your tickets, head to www.obt.org.
Photo: Martina Chavez and Brian Simcoe in George Balanchine's Agon, which will be presented by Paige Wilkey and Colby Parsons for ONO. Photo by James McGrew.