OBT Principal Dancer retires after 11 seasons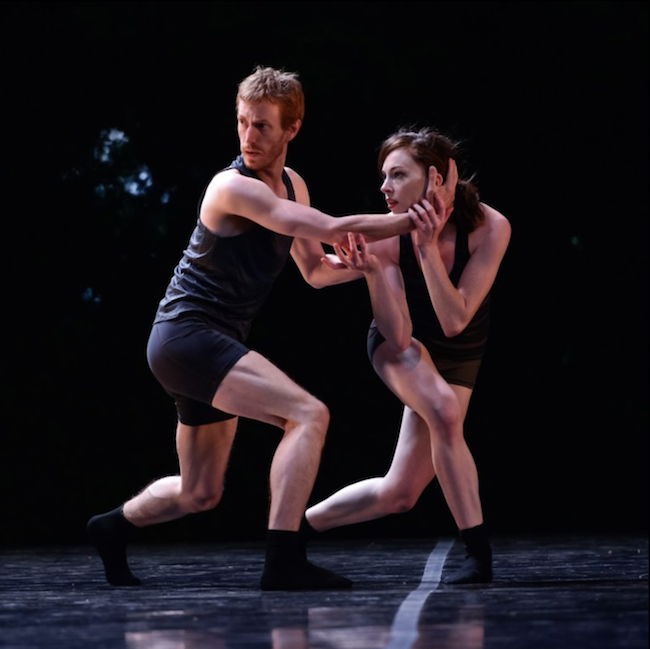 Oregon Ballet Theatre (OBT) Artistic Director Kevin Irving has a unique approach to 21st-century American ballet that reflects the vigor of an ever-evolving art form. In Director's Choice, he has curated some of the company's most loved contemporary works in an intimate program at the Newmark Theatre. It is in this program that OBT will say a poignant farewell to Principal Dancer Chauncey Parsons after his 11 seasons with the company.
Treasured and admired by OBT audiences for his artistry and bravura, Parsons — who joined OBT in 2008 and was promoted to principal dancer in 2009 — is set to retire after this Director's Choice run.
Born in Santa Barbara, California, Parsons began dancing at age 12 at the Santa Barbara Ballet Center under Michelle Pearson and Denise Rinaldi. At 15, he was accepted into the Kirov Academy of Ballet in Washington D.C. where he trained for three years under Vladimir Djouloukhadze. After graduating, he performed for the State Street Ballet under Rodney Gustafson for two years. In 2002, he joined Colorado Ballet as a soloist under Martin Fredmann, and in 2004 was promoted to the rank of principal dancer. In 2008, he came to OBT as a soloist under Christopher Stowell and was promoted to principal the next year.
Over the course of his career, he has danced a wide variety of roles, including Basil in Don Quixote, Count Albrecht in Giselle, Prince Siegfried in Swan Lake and Mercutio in Romeo and Juliet. Further, he has danced leading roles in George Balanchine's Rubies, Emeralds, Tarantella and The Nutcracker. He's also performed Michael Pink's Dracula and The Hunchback of Notre Dame, Nicolo Fonte's Bolero and Never Stop Falling (In Love), Paul Taylor's Company B and Bournonville's Napoli. Right now, Parsons is one of only five principals at OBT.
To see him perform one last time with the company, book tickets to Director's Choice at www.obt.org/18-19-season/directors-choice. It runs April 11 -14 and includes five electrifying dance works per evening.
Photo: Parsons with OBT Soloist Katherine Monogue in Gioconda Barbuto's BringingOutsideIn, one of three works presented at OBT's Choreography XX in June 2017 at the Washington Park Rose Garden Amphitheater. Photo by Yi Yin.