Off Center Festival examines B-Boy culture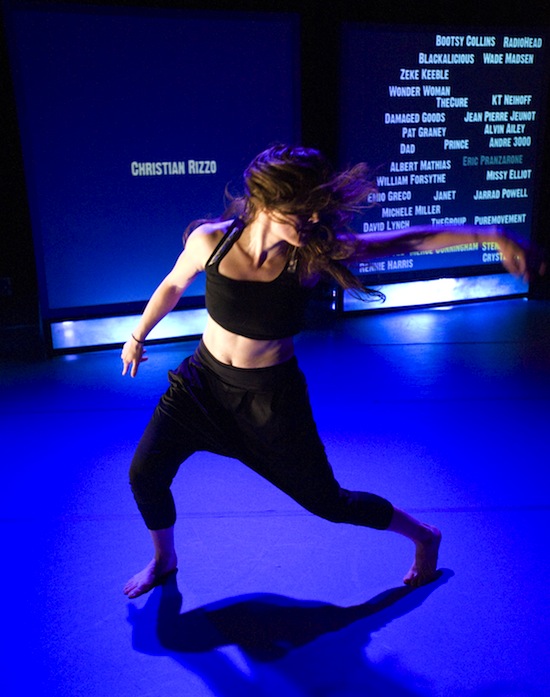 Segerstrom Center for the Arts in Costa Mesa, California is hosting its fourth annual Off Center Festival now through January 31. The festival presents eight exciting artists and companies performing at the Center for the first time.
This year's festival has already presented the West Coast premieres of Mehr Theatre Group's Timeloss and Spain's and Agrupación Señor Serrano's Brickman Brando Bubble Boom, plus the Southern California debut of Marga Gomez performing Lovebirds. Scott Bradlee & Postmodern Jukebox and local-musician-making-it-big Nick Waterhouse made their Center debuts last weekend.
Center President Terrence W. Dwyer said, "We are particularly proud of the line-up for this year's Festival, featuring internationally acclaimed performers offering fresh views on the most topical issues of the day. We hope our audiences will be tempted to take a chance on some of this audacious work that promise unforgettable performance experiences."
This weekend, from January 29-31, Amy O'Neal: Opposing Forces will make its Southern California debut. In these performances, choreographer Amy O'Neal examines the paradoxical nature of B-Boy culture as it relates to femininity and the value systems of dance battling, commercial dance, stage performances and freestyle cyphers. The work asks, "How do these different environments affect expression? Where are stereotypes changing and where do they remain the same?" O'Neal pries open these topics via conversation, collaboration and transfixing dance moves performed to original music by DK Waylon Dugan.
All Festival tickets are $25. For more information, visit SCFTA.org/OffCenter or call the Box Office at (714) 556-2787.
Photo: Amy O'Neal: Opposing Forces. Photo by Bruce Tom.