OKC Ballet premieres new 'The Little Mermaid'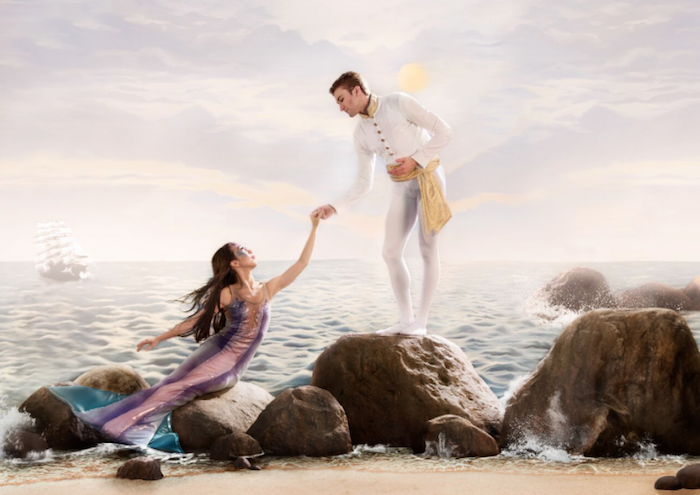 Next month, Oklahoma City Ballet will present a retelling of Hans Christian Andersen's story of The Little Mermaid, which has ignited the imagination of the young and young-at-heart for generations. In this world premiere ballet, choreographed by Artistic Director Robert Mills, audiences will follow a young mermaid who is willing to give up her identity and her life in the sea to gain a human soul.
This incredible tale of sacrifice for eternal love promises to feature multimedia projections and spectacular sets and costumes. This version will be inspired by the Andersen story but with a twist that perhaps only Mills can bring to the stage.
This version of the classic tale tells the story of The Little Mermaid, who dwells in an underwater kingdom and becomes enchanted by the world above. Mills will bring a version to the stage that will not have any singing lobsters, but will instead feature video projections and the music of Alexander Zemlinksy, Alexander Borodin and other classical composers of the era. Patrons can expect to see the beautiful Little Mermaid, the evil Sea Witch, and the handsome Prince, with whom the Little Mermaid falls in love.
This family friendly ballet will "be bright and colorful, touching at moments, and sad at moments, with an uplifting end," said Mills. "Guests will love the extraordinary sets and costumes, and the video projections to make the underwater world come to life on stage."
As an added treat, children are invited to make a craft as a keepsake, sponsored and provided by Oklahoma Contemporary. Following the 2 p.m. Sunday matinee performance, dancers from The Nutcracker will be available in the main lobby for photos and autographs, while patrons can enjoy refreshments courtesy of Braum's. Performances will be Friday, February 16 at 8 p.m.; Saturday, February 17 at 8 p.m.; and Sunday, February 18 at 2 p.m.
All performances take place at the Civic Center Music Hall in Oklahoma City. Tickets start at $15 and are on sale online and at The Oklahoma City Ballet Box Office, which is open Monday-Friday from 9 a.m.-5 p.m.
For more information, tickets or a list of available performances, call 405-838-TOES (8637) or visit www.okcballet.org.
Photo: OKC Ballet presents The Little Mermaid. Photo by Shevaun Williams and Associates Commercial Photography.
---