Oklahoma International Dance Festival Leaps Into 2021 With Online Dance Intensive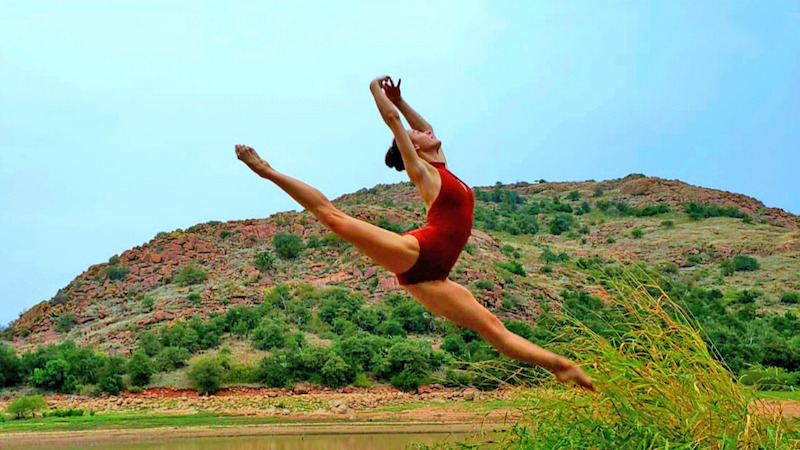 Dancers looking to jump-start 2021 with international training won't have to worry about traveling this holiday season. Oklahoma International Dance Festival will host its Online Winter Intensive from January 4-9, 2021.
After a remarkably positive response to its first online intensive in July, the Oklahoma International Dance Festival has curated this one-week intensive to help dancers start their year on the "right" foot.
"I was so impressed with the faculty and students, how they worked together in our online summer intensive, and I realized how impactful and accessible this virtual format can be," said OIDF Founder Austin Hartel. "We are providing the tools that dancers need to grow, and they can take advantage of this wherever they are in the world."
The teaching faculty includes world-renowned dance artists Colin Connor, Margo Sappington, Larry Keigwin, Vincent Gros, Sherone Price, Alejandra Jara, Sonia Dawkins, Raffaele Irace and Leticia Plans. They will lead classes in ballet, modern dance technique, contemporary dance, contemporary pointe, composition, repertory, African dance technique, movement research, GAGA/Dancers, GYROKINESIS® and pilates.
"It's so important for dancers to train in a variety of styles to develop as dance artists," said Hartel. "These days, the more versatile you are, the more likely you are to be hired."
To maximize feedback and personalized training, OIDF has limited each class to 14 dancers. Dancers who wish to train with a specific instructor must register and place their deposit by the Early Bird Deadline of December 4.
Classes during the intensive are hosted via ZOOM and run from 9 a.m. to 4 p.m. CST. Dancers are asked to have a high-speed internet connection, a computer, tablet or phone, a ballet barre equivalent, a yoga mat, and a recommended 6-by-6 feet space. The intensive is geared towards advanced, pre-professional, and professional dancers and is intended for dancers ages 16 and up.
There is no registration fee for OIDF's Online Winter Intensive. Tuition is $500 and the final registration deadline is December 27.
Registration and more information can be found by visiting www.okdancefest.org
Image courtesy of OK Dance fest