Olympic competitors and national champions performing brand new choreography at Ice Dance International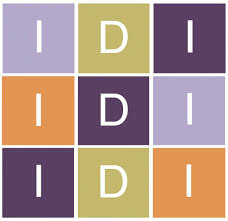 After its six-week national tour was cut short by COVID-19 shutdowns earlier this year, Maine-based Ice Dance International (IDI) returns with an hour-long online event, Touching the Human Spirit, featuring appearances by legendary dance and skating stars, as well as IDI's current roster of Olympic competitors and national champions performing brand new choreography, as well as highlights from the 2020 tour.
Touching the Human Spirit, which premieres free October 28 @8pm EST on icedanceinternational.org, recounts IDI's history and activities across the country, and gives viewers a chance to support the non profit company's return to the road in 2021. The show includes a mix of new, archive and composite performances from IDI's travels across the country over the past several years.
Special guests include legendary ballet dancer and choreographer Edward Villella his wife Linda Villella (New York City, NY). Mr. Villella's piece for IDI, "The Three Smokers," will be shown in a compilation of performances from across the country. Choreographer Cindy Stuart talks about the World Premiere of her new work, "Experience," commissioned for IDI by Joe Kasputys (in memory of Marilyn Kasputys) and performed just once at Spruce Peak Performing Arts Center in Stowe, Vt., in the IDI skaters in Rohene Ward's "Till the End" Photo: David J. Murray days before the shutdown. The Kasputys's daughter Joy Prudek, an IDI board member, will introduce the world premiere.
Additional performances on the special include Benoit Richaud's "Reflections," skated by IDI principals Carly Donowick and Erin Reed. This piece was filmed in Sun Valley, Idaho in 2018 and performed on first leg of the 2020 tour. A grand finale, "Perfect Life," will feature 40 current and past IDI company and board members, along with student skaters all performing together even while far apart across the country.
"I hope this special event brings the work of IDI to so many people who didn't have the opportunity to see us on the road this year," says IDI Executive Director Doug Webster. "This is an experience of real beauty and joy during a very difficult time. And while the event is free, the funds we raise during the show will get us back to the cities we planned to visit last spring."
For further information visit: https://icedanceinternational.org/