Online dance classes to enjoy with your bestie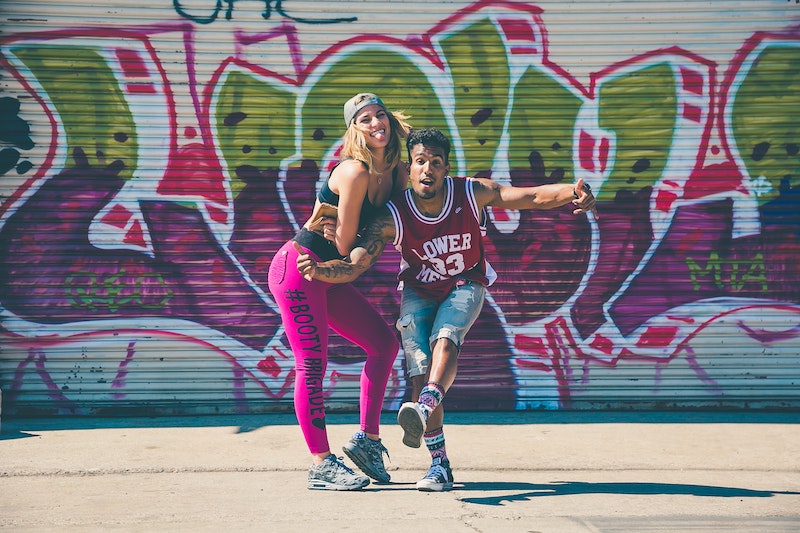 Coffee and dance class with a friend this week? It's time to move again purely for the joy of it. Dance a new style this week, try a new class. We have a fresh list of ideas for you below!
ONLINE DANCE CLASSES
Operation Tap
Tap stars Anthony Morigerato, Ayodele Casel and Mike Minery founded Operation Tap to offer online classes for beginners through advanced professional tap dancers. They are offering 1 month free so get in fast! Visit https://www.operationtap.com/ to find out more.
Dancio
Dancio is a ballet-focused online training platform and they have proudly introduced their subscription plan. You might like to try their Modern class with Blakeley White-McGuire that can be taken anytime over Vimeo. You can enjoy unlimited dance for just $15.99/month. Take class with the stars of dance from the comfort of your own home. Visit http://www.dancio.com/ to find out more.
CLI Studios
CLI Studios partners directly with dance studios to offer live or pre-recorded master classes and offers a free trial by visiting this link https://www.clistudios.com/strongstudios There are currently more than 150 hours of training available online. CLI also live stream some classes for free.
Learn To Dance online, Freestyle
Learntodance.com offers awesome online resources. Want to try a Freestyle class online? There are some awesome free videos available to try at this link at any time convenient to you: http://www.learntodance.com/free-style-videos-online/
DancePlug Sassy Direction Changes
Want to try some new sassy direction changes in your classes? Visit https://www.danceplug.com/class/jm-025x to take an online class in it! The site also offers strength and conditioning workouts and much more. Plans start at $29/month.
The Dancer's Workout®
These adult dance fitness classes use ballet, jazz, contemporary dance, and toning exercises to give dancers an exhilarating total body workout. If you are brand new to The Dancer's Workout®, you are invited to join their complimentary, 21-day trial for both current dancers who want to stay in tip-top shape and former dancers who want to start dancing again. Click HERE to sign up for their complimentary 21-day product.
The Ballet Spot Cardio Ballet
From 10:30am – 11:25am on June 17th you can take Cardio Ballet at Home virtual class with teacher Deepa Liegel from their team. Once registered, you will receive a link in your email to tune in for the class. You will have the option to turn your audio and/or video on or off, so you can either be seen by the instructor and ask questions, or practice ballet in private. If you're not able to make it to the Live Stream, we will send a link to your email after the class to view it on demand. Visit https://www.theballetspot.com/ and it's $5 a class!
Broadway Dance Center Broadway Jazz
You might like to try BDC Broadway Jazz on June 14th from 10.00am-11.00am over zoom. They also offer daily 60-minute livestream classes in a variety of styles, led by its A-list faculty, for $12 each.
Training Pointe Elite classes
Elite Pre-Professional Ballet Technique is available for 1 hour for $20.00 a few times a week and they also offer one-on-one sessions at a time that suits you. Choose your time by visiting their site here https://www.trainingpointe.org/book-a-class-2
The Radio City Rockettes
The amazing Radio City Rockettes are still offering Instagram classes each Thursday at noon EST for free. The class is led by one of the Rockettes from their home. Visit them on Instagram at https://www.instagram.com/therockettes/
Steps on Broadway
Steps On Broadway offers a full weekly schedule. Perhaps you would like to try their Modern advanced class on Friday's from 12.30-1.30pm for 1 hour. All of their classes are taught by faculty members from New York City's Steps on Broadway. It's only $12 for a single class. For further information visit: https://www.stepsnyc.com/classes/virtual-steps-a-livestream-class-experience/
Photo courtesy of Jacob Owens