Oprah sports classic Capezio unitard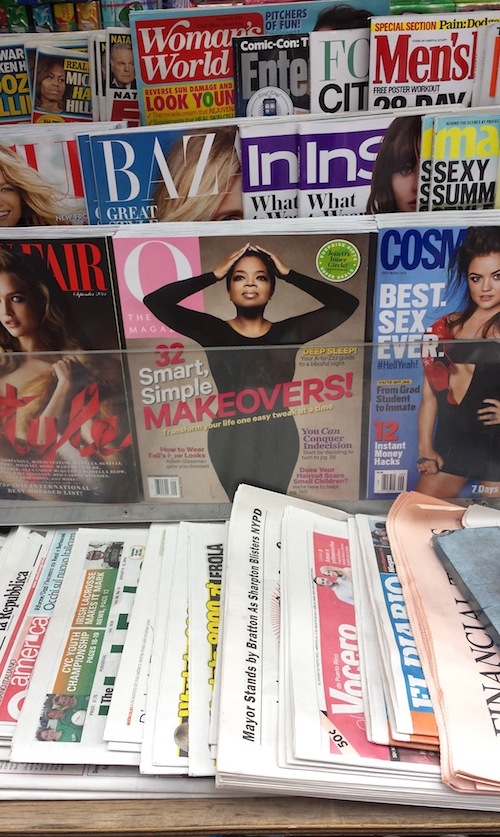 An icon since 1887, Capezio continues to revolutionize the dance world with dancewear and footwear innovations for every dancer from beginner to professional. The quality and comfort of all Capezio products, including technical footwear, tights, apparel and accessories, set the standards worldwide.
Capezio products continue to be a favorite amongst celebrities and were just featured on the front cover of the September Issue of O Magazine. On the cover, Oprah Winfrey is seen sporting a one-piece black cat suit from the ever-popular Capezio Team Basics Collection. Reminiscent of a dancer, Oprah dons a classical, slicked-back hairstyle that compliments the one-piece, long sleeve unitard and completes her stylish cover girl look.
The Capezio Team Basic Collection is the winning choice for today's dancer. These styles feature soft, breathable, quick-drying fabric with Spandex for excellent memory. Great for dance and everyday wear, these silhouettes come in an array of fashionable colors and offer a variety of design options.
Capezio manufactures, markets and distributes an expanding group of products to meet the demands of today's dancer. Capezio products are sold worldwide. Capezio also operates retail stores carrying the full lines of all Capezio brands in New York City and several major cities worldwide. For more information, visit capezio.com.
Photo: Oprah dons Capezio on O Magazine September cover on a New York City newstand. Photo by Deb Searle.