Oregon Ballet Theatre to present 'Reveal'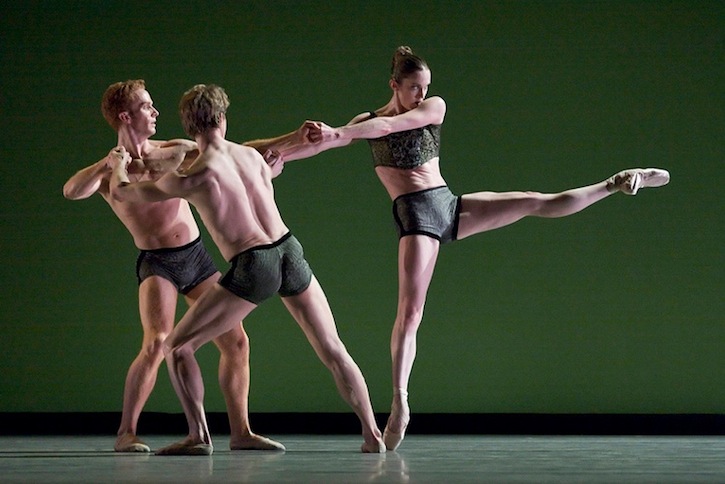 On the heels of a highly successful run of George Balanchine's The Nutcracker, Oregon Ballet Theatre will show a multitude of facets with Reveal at the Keller Auditorium in Portland on February 22–March 1.
Four works will appear on the bill, three of which were or will be created on the dancers of OBT. Former Artistic Director Christopher Stowell returns to choreograph his first new work on the company since departing from that post a year ago.
Returning to the OBT stage are James Kudelka's Almost Mozart, created for the company to much acclaim in 2006 and chosen for the ballet's most recent appearance at the Kennedy Center in the Ballet Across America festival last June, and Christopher Wheeldon's Liturgy, a profound meditation set to the music of Arvo Pärt which OBT first performed in 2012.
Rounding out this feast of dance is Nicolo Fonte's daring and visually striking Bolero. Former Principal Dancer Artur Sultanov returns to the stage for only these performances to partner Principal Dancer Alison Roper in every show of this work, originally created on the duo in 2008.
Reveal opens Saturday, February 22 and runs for five performances before closing Saturday, March 1. For complete show dates and times, visit www.obt.org. Tickets start at $25.
Photo: Alison Roper, Damian Drake (left) and Paul DeStrooper (center) in Oregon Ballet Theatre's 2006 world premiere of James Kudelka's Almost Mozart. Photo by Blaine Truitt Covert.