Pacific Northwest Ballet presents 'Her Story'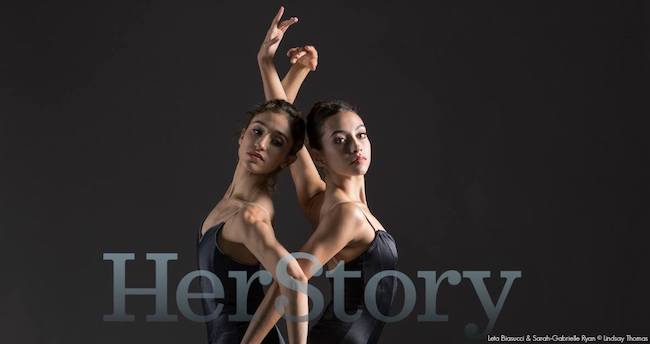 Three renowned female choreographers get the well-deserved spotlight in Her Story, the second program of Pacific Northwest Ballet's 45th season.
The program, which will be presented November 3–12, will feature the return of Twyla Tharp's dramatic Afternoon Ball, her raw view of a lost generation; and Jessica Lang's sumptuously painted Her Door to the Sky, inspired by the work of Georgia O'Keeffe. Both works were commissioned and premiered by PNB.
Then two worlds will alternate and escalate to collision in Plot Point, a much-anticipated American premiere by Crystal Pite that rounds out the line-up. This work was originally prompted by the opportunity to work with a live orchestra.
"Faced with the task of choosing music, I gravitated to film scores: music that is built to support action," explained Pite in program notes. "A film score makes space for dialogue and provides the moving image with emotional tone and tension, making it also excellent music for dance. I am a fan of Bernard Herrmann, so choosing the composer was relatively easy. I eventually settled on his hauntingly beautiful score for Hitchcock's Psycho."
Pite continued, "With cinematic music as my starting-off point, my thoughts turned to the structures of screenplay, and the techniques of story. For Plot Point, I wasn't compelled to deliver a specific narrative. I was more intrigued by the subject of screenwriting itself, and by our insatiable need for story."
Her Story will run for seven performances only at Seattle Center's Marion Oliver McCaw Hall. Tickets start at $30. For more information, contact the PNB Box Office at 206-441-2424 or online at www.PNB.org.
Photo: PNB dancers Leta Biasucci and Sarah-Gabrielle Ryan for Her Story. Photo by Lindsay Thomas, courtesy of PNB.
---