Pacific Northwest Ballet receives NEA grant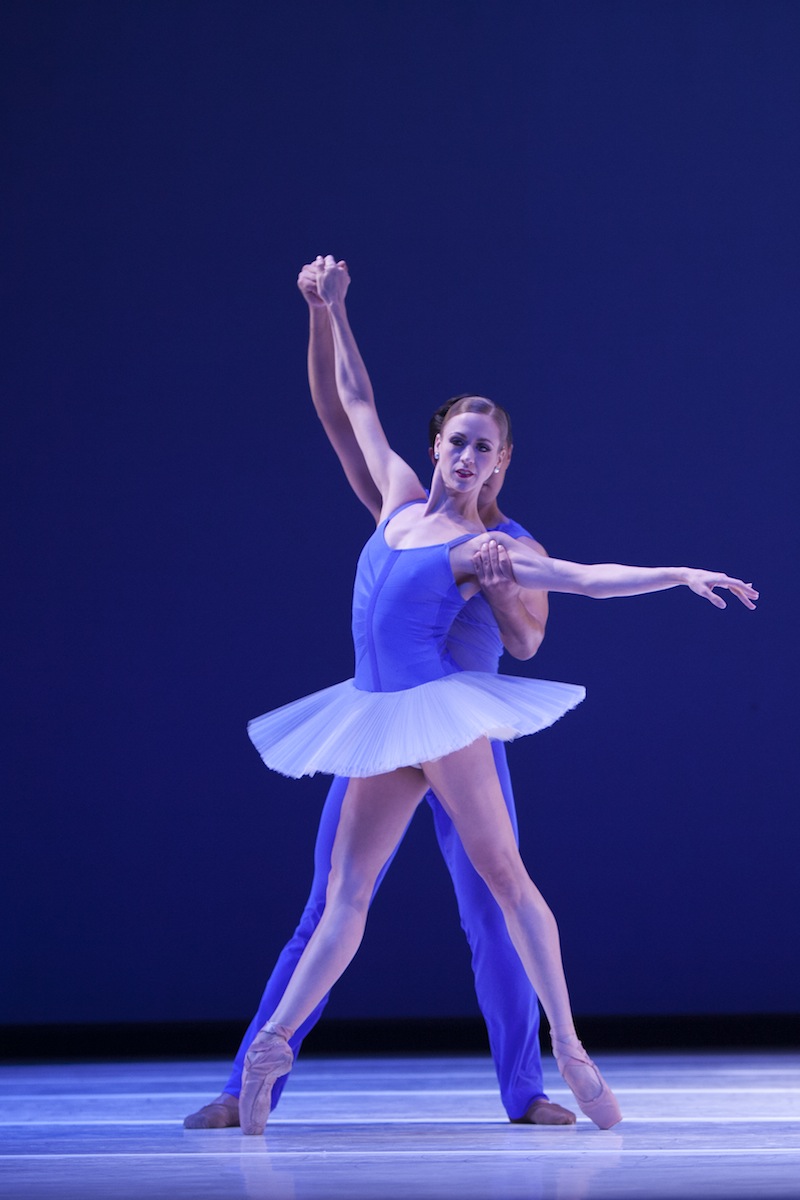 National Endowment for the Arts (NEA) Chairman Rocco Landesman announced last week that Pacific Northwest Ballet is one of 832 non-profit organizations nationwide to receive an NEA Art Works grant. PNB is recommended for a $40,000 grant to support the presentation of DIRECTOR'S CHOICE, the closing program of PNB's 40th Anniversary Season. It will feature a world premiere by Christopher Wheeldon and two works by George Balanchine. The production will be presented in seven performances from May 31 through June 9, 2013 in Marion Oliver McCaw Hall at Seattle Center.
"I'm proud to announce these 832 grants to the American public including Pacific Northwest Ballet," Landesman said. "These projects offer extraordinary examples of creativity in our country, including the creation of new work, innovative ways of engaging audiences and exemplary education programs."
In March 2012, the NEA received 1,509 eligible applications for Art Works requesting more than $74 million in funding. The 832 recommended NEA grants total $22.3 million, span 13 artistic disciplines and fields and focus primarily on the creation of work and presentation of both new and existing works for the benefit of American audiences. Applications were reviewed by panels of outside experts convened by NEA staff, and each project was judged on its artistic excellence and artistic merit.
PNB's 40th Anniversary Season comes to a close with DIRECTOR'S CHOICE (May 31 – June 9, 2013), a tribute to George Balanchine, whose works have been vital to the company's history. This triple-bill also features a world premiere from Christopher Wheeldon, frequently cited as today's best contemporary ballet choreographer and often compared to "Mr. B" for his prolific versatility and capacity to update tradition. Agon returns, expertly staged by Francia Russell (an original New York City Ballet cast member), and is as startlingly avant-garde as at its 1957 premiere. The program's dazzling grand finale is Diamonds, the crowning gemstone of Balanchine's three-part Jewels, added to PNB's repertory by Artistic Director Peter Boal in 2006.
For more information about DIRECTOR'S CHOICE, call the PNB Box Office at 206.441.2424 or visit pnb.org.
Photo: Pacific Northwest Ballet principal dancers Lesley Rausch and Batkhurel Bold in Kiyon Gaines's Sum Stravinsky, presented as part of ALL PREMIERE Nov.2 – 11, 2012. Photo by Angela Sterling, courtesy of Pacific Northwest Ballet.