Pacific Northwest Ballet's 'All Premiere'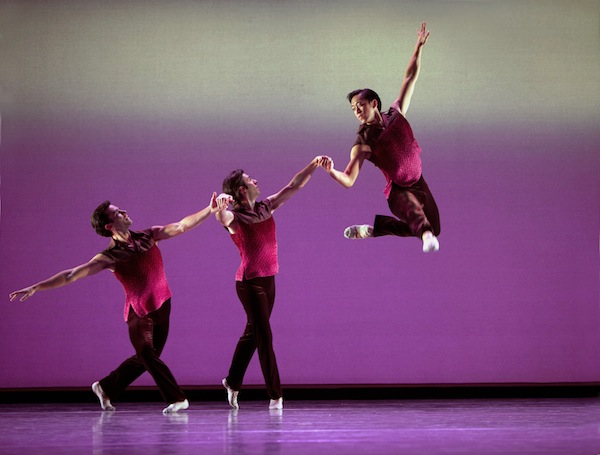 If West coast audiences missed Pacific Northwest Ballet's All Premiere on it's opening night last weekend, today through Sunday is their last chance to see this extraordinary set of world premieres.
For the second production of the company's 40th Anniversary season, this performance offers a four-pack of world premieres by a diverse spread of choreographers, including Mark Morris, Kiyon Gaines, Margaret Mullin and Andrew Bartee.
Headliner Mark Morris—internationally acclaimed as his generation's most musical choreographer—debuts his first commissioned ballet for the company, set to Paul Hindemith's cello concerto Kammermusik No. 3, Op. 36, No. 2.
Artistic Director Peter Boal developed the company's NEXT STEP choreographers' showcase to cultivate the ballet's current crop of young dance-makers. NEXT STEP veteran and company soloist Kiyon Gaines debuts his second ballet for the mainstage, Sum Stravinsky, an homage to inspirations George Balanchine and Kent Stowell.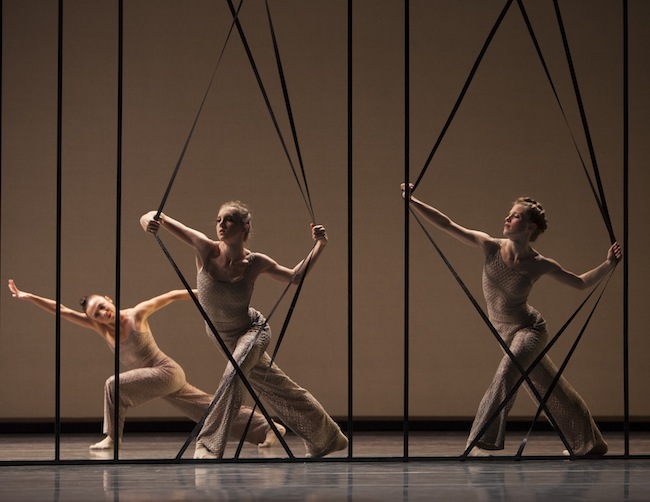 Another pair of NEXT STEP participants, corps de ballet dancers Margaret Mullin and Andrew Bartee, make professional leaps forward with their first works for the company's repertory, Lost in Light and arms that work.
"Presenting world premieres from four choreographers in one program is part thrill, part risk and a good dose of discovery," Boal said. "Ranging from the world renowned to the unknown, this program offers a nod to PNB's long tradition of commissioning work from today's most exciting choreographers."
All Premiere runs for four more performances only, from today through Sunday, Nov. 8-11 at Seattle Center's Marion Oliver McCaw Hall.
Tickets start at $28 and may be purchased by calling 206.441.2424, in person at the PNB Box Office at 301 Mercer Street, or online at www.pnb.org.
Top photo: Pacific Northwest Ballet company dancers Jerome Tisserand, Ryan Cardea, and William Lin-Yee in Mark Morris's Kammermusik No. 3, presented as part of All Premiere, Nov. 8-11, 2012. Photo by Angela Sterling.
Bottom photo: Pacific Northwest Ballet principal dancer Kaori Nakamura and corps de ballet dancers Sarah Pasch and Leah O'Connor in Andrew Bartee's arms that work, presented as part of All Premiere. Photo by Angela Sterling.