Parsons Dance offers summer workshops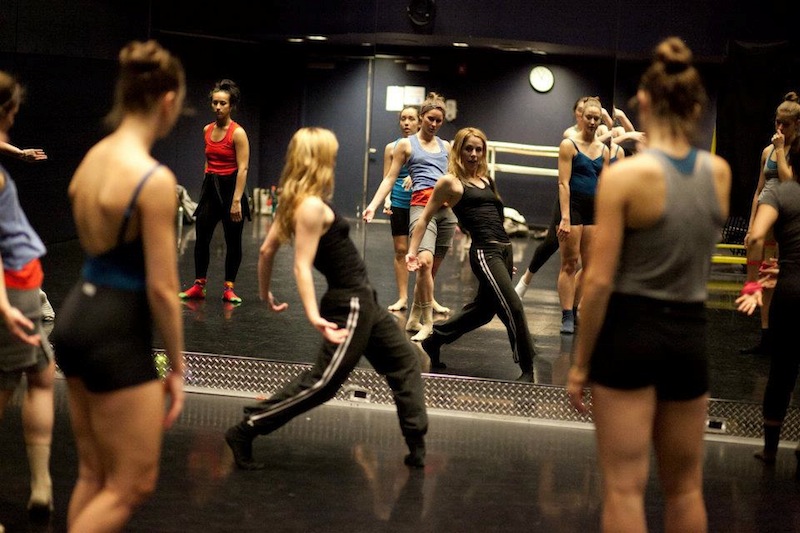 Parsons Dance presents the 13th annual New York City Summer Intensive Workshop for pre-professional and professional dancers on June 3 – 15. David Parsons' Master Choreography Workshop will follow, taking place June 17-21.
The Summer Intensive Workshop gives participants the unique opportunity to study with Artistic Director David Parsons and members of the company in the heart of the modern dance capital, New York City. Participants take classes in modern and ballet technique, the repertory of Parsons Dance, and participate in professional development seminars with industry luminaries and audition for David Parsons.
This workshop also includes a performance, the Summer Intensive Showcase, on Friday, June 14 at 6 p.m. at Manhattan Movement and Arts Center, located at 248 W. 60th Street between Amsterdam and West End Avenues. Admission to the performance is free and open to the public, but seating is limited and reservations are required. To reserve seats, call (212) 869-9275 or email info@parsonsdance.org.
In the next summer program, David Parsons' Master Choreography Workshop, dancers will have the opportunity to be part of the development process for Parsons' next choreographic work. Parsons will set new work on participants and involve them in his creative process.
Both the Summer Intensive and the Master Choreography Workshop are presented in association with Marymount Manhattan College, the official education partner of Parsons Dance. They are held at Manhattan Movement and Arts Center. Scholarships and housing suggestions are available.
For more information about either program, call (212) 869-9395 or visit www.parsonsdance.org/summerworkshops. Parsons Dance is an internationally renowned contemporary dance company under the artistic direction of choreographer David Parsons. It includes eight full-time dancers and maintains a repertory of more than 80 works choreographed by Parsons.
Photo: Dancers participating in a previous Parsons Dance Summer Intensive Workshop. Photo courtesy of Parsons Dance.