Paul Taylor Dance Company in Cleveland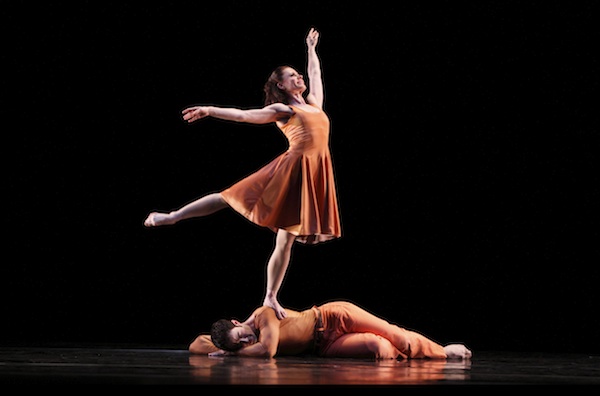 Paul Taylor Dance Company, headed by one of history's most celebrated modern dance makers, will be presented by DANCECleveland at PlayhouseSquare's intimate Ohio Theatre on Saturday, November 9 at 8 p.m.
The engagement will also include a free pre-performance talk starting at 7:15 p.m. in the theatre and a post-performance moderated Q&A session with members of the company immediately following the show. A professional-level master class will be held on the same day pre-performance from 11 a.m. to 12:30 p.m. at Cleveland State University's Middough Building on the fifth floor.
Repertory for the evening program will span 35 years of Paul Taylor's extraordinary creativity. From the sweeping euphoria of his 1975 work Esplanade and the lyrical musicality of his 1982 work Mercuric Tidings, to the whimsy of his recent 2011 work Gossamer Gallants, audiences will be treated to a spectrum of Taylor's inventive movement language and choreographic genius.
Taylor's creative life spans nearly 60 years and 139 works to date. The Washington Post, calling Taylor "one of the most astute social observers in any art form," praises his "knack for taking the dominant dance form of an era and . . . twisting it into a commentary on people and their lives."
The iconic Taylor, the last living member of the pantheon that created America's indigenous art of modern dance, attended The Juilliard School then danced for seven seasons with the Martha Graham Dance Company while choreographing for his own troupe. In his own dances, he has covered a breathtaking range of topics, but recurring themes include life and death; the natural world and man's place within it; love and sexuality in all gender combinations; and iconic moments in American history.
Paul Taylor Dance Company has traveled the globe many times over, performing in 540 cities in 64 countries, representing the United States at arts festivals in more than 40 countries, and touring extensively under the aegis of the U.S. Department of State. While continuing to garner international acclaim, the company performs more than half of each touring season in cities throughout the U.S.
Tickets to see Paul Taylor Dance Company start at $25 and can be purchased at the PlayhouseSquare ticket office, by calling 216-241-6000 or by visiting www.dancecleveland.org. For master class reservations, call DANCECleveland at 216-991-9000.
DANCECleveland, an Ohio-based nonprofit, is one of a handful of presenters nationally dedicated solely to the presentation of modern and contemporary dance. This performance is one of many that make up the organization's annual performance series.
Photo: Dancers Eran Bugge and Robert Kleinendorst of Paul Taylor Dance Company perform in Esplanade. Photo by Paul B. Goode.