PCDC premieres works in NY Spring Season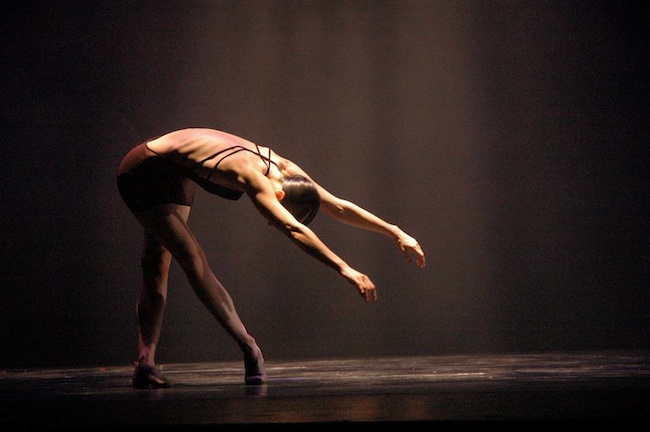 Peridance Contemporary Dance Company (PCDC) is back with an exhilarating 2015 Spring Season at the Salvatore Capezio Theater in New York City. Performances will be presented two weekends only, March 7-8 and 14-15.
The Spring Season will feature world premieres by Founder and Artistic Director Igal Perry, Italian freelance choreographer Macia Del Prete, and French teacher and choreographer Manuel Vignoulle.
Perry, who has previously created more than 50 original works for PCDC, will premiere the full version of his Thundering Silence. His choreography, which is typically rooted in ballet, is known for being timelessly elegant and brilliantly musical.
Del Prete will premiere GESTURES, according to her social media. She is known for her versatility of dance languages ​​and movement dynamics, so audiences can expect an original and inventive approach. She has been a World Dance Movement faculty member since 2011 in Italy and Spain.
Vignoulle, who regularly teaches a contemporary dance class for advanced or intermediate level dancers at Peridance Capezio Center, will premiere a fun ditty titled Crazy, Crazy Love! Vignoulle splits his time between New York and Europe, having performed for various companies like Ballet du Grand Theatre de Genève in Switzerland and Cedar Lake Contemporary Ballet in New York.
The opening night show on Saturday, March 7 at 6:30 p.m. will present a special performance by the Peridance Youth Ensemble. Plus, following the performance, the company will host its exclusive Annual Benefit Dinner at 8 p.m. For more information, visit www.peridance.com.
To win a double pass to the final show on Sunday, March 15 at 4 p.m., email info@danceinforma.com with the answer to this question: Who is premiering the full version of his work Thundering Silence? Please include your full name and title the email "PCDC Ticket Giveaway." This competition opens February 27 and closes March 11. Enter to win now!
Photo courtesy of Peridance Contemporary Dance Company.