Peridance Capezio Center presents 2014 Gala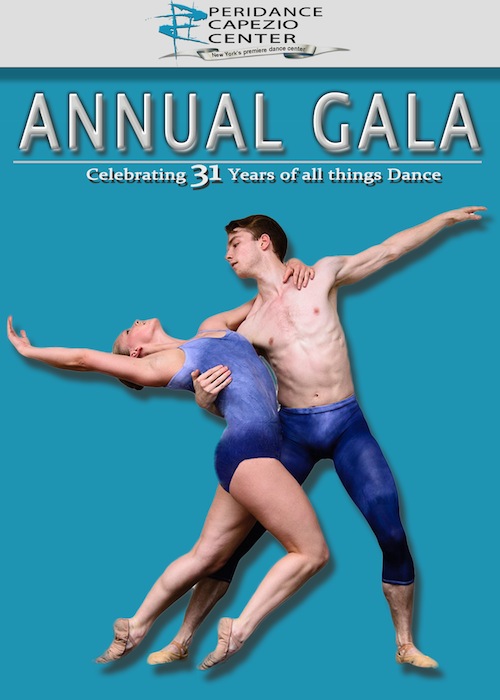 Peridance Capezio Center, led by Founder and Artistic Director Igal Perry, has announced that its Annual Gala at the NYU Skirball Center for the Performing Arts will be Saturday, June 7 at 8:30 p.m.
Celebrating "all things dance," the 2014 Gala will present performances by Peridance Contemporary Dance Company, The Limón Dance Company, The School at Peridance, Peridance's Certificate Program, faculty members, Peridance Youth Ensemble in memory of faculty member Alan Danielson, and partners Djoniba Dance Centre and BAILA Society. The evening will also feature a special presentation of the Capezio Dance Award honoring world-renowned choreographer Twyla Tharp.
Igal Perry established Peridance Capezio Center in 1983 with a strong artistic vision and a firm belief in dance as an important part of arts and education. Because of his fervent passion to deliver the best to his students, and through the support of Capezio Ballet Makers, Peridance has developed into one of NYC's finest dance training centers.
The center's Gala program will showcase both student and professional performances, providing attendees with a firsthand experience of Peridance's high caliber of talent. This year, Peridance Capezio Center is also excited to include fashion designer Norma Kamali in the Gala. Kamali will present the prestigious Capezio Dance Award to Twyla Tharp.
Peridance will celebrate its faculty and partners as an integral part of the sustained and upward success of the center, including choreography by faculty member Diego Funes, Kristin Sudeikis, Tracie Stanfield and Nobuya Nagahama. Partners BAILA Society and Djoniba Dance Centre will light up the stage with grace, style and spice. The evening will conclude with a special performance by Peridance Contemporary Dance Company, who will return to the stage after a successful sold-out NY Spring Season and a tour to Miami, with a special surprise and repertory performance from the company's current program.
Gala attendees are welcome to a pre-performance reception at Skirball Center and a post-performance party at Peridance Capezio Center. Admission to both events is included with any ticket purchase. Tickets range from $20 to $100 and are available to order at nyuskirball.org.