Peridance hosts Free Dance Day 2015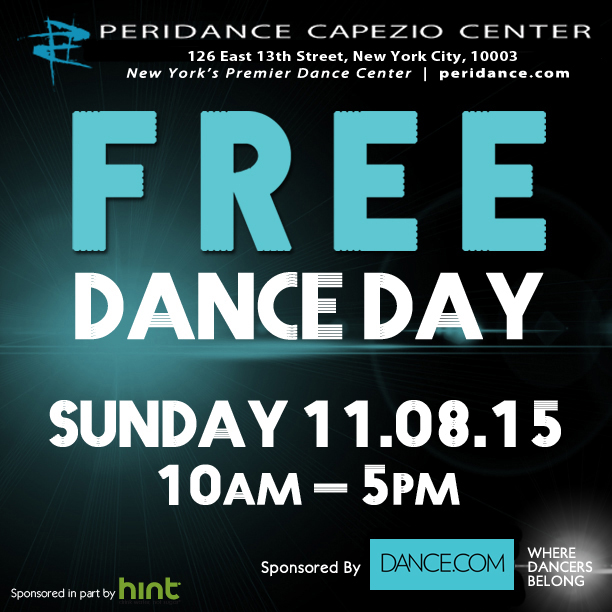 With gracious support from Dance.com, Peridance Capezio Center has happily announced Free Dance Day, taking place this Sunday, November 8 from 10 am to 5 pm at Peridance Capezio Center in New York City.
The day-long free-for-all will feature a host of over 20 free classes hand-picked from Peridance's ongoing class schedule. Each class will be 40 minutes long with five minutes in between for dancers to transition from class to class. Dancers of all levels – from absolute beginner to advanced – are welcome to participate.
Classes include Ballet, Modern, House, Hip-hop, Pilates and much more. The full schedule of events is online at Peridance.com.
Peridance will also offer a Dance N' Play Obstacle Course for young movers from 11 am to 1 pm and children's Hip-hop and Breaking classes from 2 to 3 pm.
From 1 to 2 pm, everyone is invited to an in-studio showing featuring choreography by previous and current Peridance Certificate Program dancers.
The night before Free Dance Day – on Saturday, November 7 – Peridance will hold an Open House at the Salvatore Capezio Theater. Beginning at 8 pm, companies and artists are invited to learn about the theater and Peridance's rental packages. All guests are required to RSVP by emailing info@peridance.com.
Peridance says, "Come one, come all! Put on your dancing shoes and don't miss Peridance Capezio Center's Free Dance Day. Happy dancing!"