Peridance Presents this November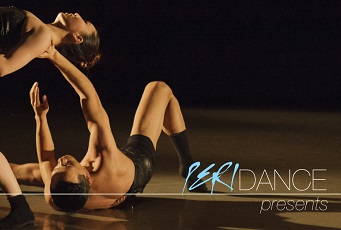 Over two weekends in November, Peridance Capezio Center will hold Peridance Presents at its Salvatore Capezio Theater, NYC.

Peridance Presents brings dance to the forefront, enhancing Peridance's cultural presence in the Union Square area.
Peridance Presents aims to enrich and entertain a broad spectrum of audiences, showcasing high-caliber contemporary dance companies and artists, from around the world. Companies presented include Nathan Trice/Rituals, Brice Mousset's OUI Danse, Emery LeCrone, Enzo Celli's Celli Contemporary Ballet, Shannon Gillen & Guests and Peridance Contemporary Dance Company with a guest performance by Michele Mastroianni and dancers from Balleto di Roma.
Performances will take place on November 1st and 2nd, 2013 (Weekend 1) and November 9th and 10th, 2013 (Weekend 2). Tickets can be bought at Peridance.com/Theater.cfm.