Peridance's 2014 NY Spring Season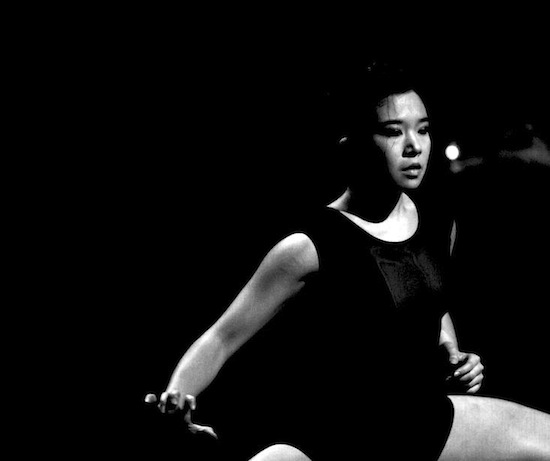 This month, Peridance Contemporary Dance Company will present three new creations at its annual New York Spring Season – one by Artistic Director Igal Perry, another by Hubbard Street Dance Chicago alumna Robyn Mineko Williams, and a third by Netherlands Dance Theater alumnus Bryan Arias. In addition, Peridance will perform Manuel de Falla's flamenco masterpiece El Amor Brujo as part of the NY Flamenco Festival. Performances are the weekends of March 15-16 and 22-23 at the Salvatore Capezio Theater at Peridance.
The first weekend will present the three world premieres by Perry, Williams and Arias. Perry's elegant choreography, often in collaboration with contemporary composers, has been described as being "blessedly inventive" by The New York Times. Williams, a recipient of the Princess Grace Choreography Award, will use her personal experience to explore how notions of and alterations in gender affect artistic representations of human interaction and intimate relationships. Then Arias, a native of Puerto Rico, will pull upon his significant performing experience with Complexions Contemporary Ballet, Netherlands Dance Theater, and most recently, Crystal Pite's Kidd Pivot to create a promising contemporary work.
This program of premieres will be presented Saturday, March 15 at 7:30 p.m. and Sunday, March 16 at 2:30 p.m. and 6:30 p.m.
The following weekend, on Saturday, March 22 at 8 p.m. and Sunday, March 23 at 4 and 7 p.m., Peridance will return with Manuel de Falla's flamenco masterpiece El Amor Brujo, featuring the famous Spanish flamenco cantaora Rocio Bazán, accompanied by Perspectives Ensemble with conductor Angel Gil-Ordóñez. Guitarist Dani de Morón will join Rocio Bazán with songs by Falla and Federico García Lorca.
All performances will be presented at Peridance's in-house Salvatore Capezio Theater. For more information or to book tickets, visit www.peridance.com/pcdc.
Photo courtesy of Peridance Contemporary Dance Company.