Philadelphia-Poland exchange opportunity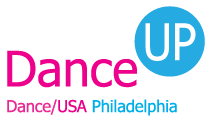 Dance/USA Philadelphia and Art Stations Foundation recently announced the second Philadelphia-Poland Exchange. After a rich first exchange last year, Dance/USA Philadelphia is accepting proposals from interested choreographers for this summer.
Programed by Stary Browar as a project of Art Stations Foundation in Poznań, Poland, two Philadelphia-based choreographers will be selected to visit dance communities in Poland in a customized 3-week study visit this summer.
Artists will have the opportunity to exchange ideas, develop individual choreographic practice, attend The Malta Festival and dialogue with new communities. The experience includes a weeklong coaching project at the Alternative Dance Academy, a research project of Stary Browar New Dance program.
Selected artists will be supported with studio time, tickets to festival shows, housing, per diems and airfare. The opportunity is scheduled for three weeks between June 16 and July 14. The deadline to apply is this Friday, March 1.
To be eligible for the exchange, dance artists and choreographers must have at least three years of experience in living and working in the five-county Philadelphia region.
For more details, eligibility requirements and application information, visit the Dance/USA Philadelphia website at danceusaphiladelphia.org.
This exchange program between Polish and Philadelphia-based choreographers was launched in 2012 by Art Stations Foundation/Stary Browar and Dance/USA Philadelphia. It is meant to enhance the development of young artists pursuing their artistic practice through an international exchange program.
A separate call for proposals will be announced for Polish choreographers interested in a Philadelphia study visit in September 2013.