Pilobolus on U.S. tour through June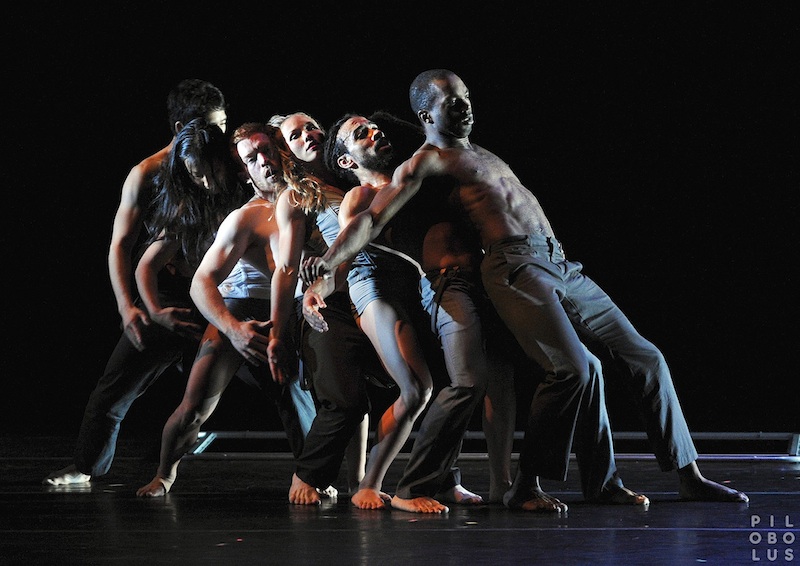 Pilobolus Dance Theater stunned the world at the 79th Academy Awards in 2007 with their shape-shifting performance behind the screen. But while pop culture might have just been discovering them, the dance scene had already loved their boldness and strength for over 35 years. Now, the company continues to amaze on stage in its current season eight years and many commercial appearances later.
Having already performed in eight states at nine separate venues just this month, Pilobolus is set to tour through June. Today, April 23, the company rolls into Nebraska for a performance at Omaha Performing Arts Center. Up next are locations in Wisconsin, Illinois, Indiana and Washington.
Mid-May, this dance group named after a barnyard fungus will perform at the Virginia Arts Festival in Norfolk. In June, the company returns to Durham, North Carolina to the American Dance Festival, where they will present two commissioned world premieres along with the crowd-pleasing [esc] and Day Two.
Known as the dance group that defies gravity, taxes muscles beyond conceivable limits and adds an element of unforgettable beauty through dancing, Pilobolus continues to push boundaries. Find out more at www.pilobolus.org.
Photo courtesy of Pilobolus Dance Theater.