PNB commends departing dancers in Encore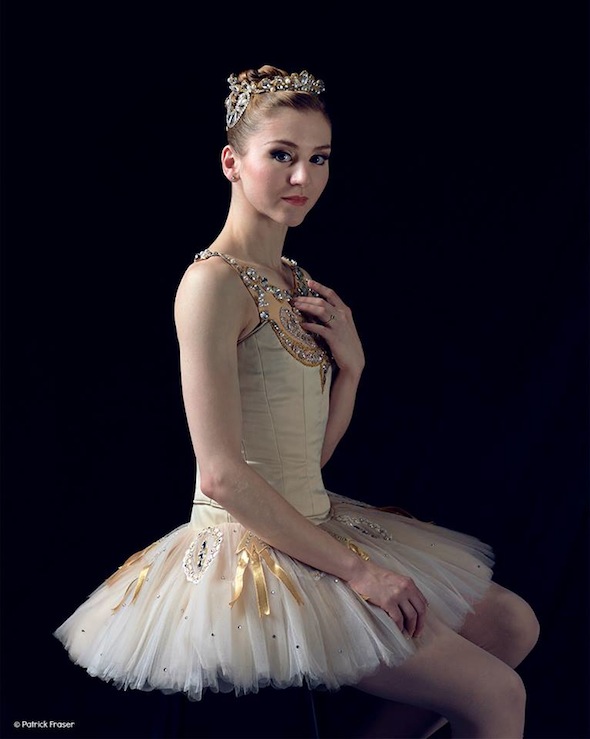 The curtain comes down on Pacific Northwest Ballet's 42nd season with its annual Season Encore Performance, a crowd-pleasing reprise of some of PNB's greatest hits. An evening of thrilling selections and inspired performances, the program will feature PNB's entire company, along with the mighty PNB Orchestra (now celebrating its 25th anniversary) under the baton of Music Director/Principal Conductor Emil de Cou.
The evening also celebrates the extraordinary careers of PNB's departing dancers with George Balanchine's Serenade and selections from his Jewels, the local premiere of a work by former PNB Company member Andrew Bartee, a sneak preview of Jessica Lang's The Calling (to be presented as part of PNB's 2015-16 season) and other works. The Season Encore Performance will be presented for one night only on Sunday, June 7 at 6:30 p.m. at McCaw Hall.
To watch the live broadcast of this event, visit PNB.org/Live on Sunday, June 7 at 6:30 p.m. (Pacific).
"The Encore Performance has become not only a favorite of mine but also of our audiences," said PNB Artistic Director Peter Boal, when announcing the line-up for the one-night-only event. "The evening brims with excitement and emotion as we bid farewell to favorite artists and revisit cherished repertoire. With two PNB premieres, several retirements, the return of George Balanchine's Serenade and Carla Körbes' final onstage moments, there won't be a dry eye in the house."
It was announced last September that beloved Principal Dancer Carla Körbes would retire from the company following the 2014-15 season. Hailing from Brazil, she studied with the School of American Ballet before joining New York City Ballet, where she was named a soloist shortly before joining PNB in 2005. She was promoted to principal with PNB in 2006. Recognized as one of America's leading ballerinas, her retirement came as a surprise to many.
"I have had unforgettable moments with Pacific Northwest Ballet," said Körbes last September regarding her decision. "I am thankful and honored to have shared the stage with all the dancers at PNB and have had the opportunity to work with such a generous staff. At this moment, I am ready to start a new phase in my life. My body is ready to move on, so I need to respect that. Ballet has been my life, so I hope to continue to explore the art form in new ways and try new artistic endeavors."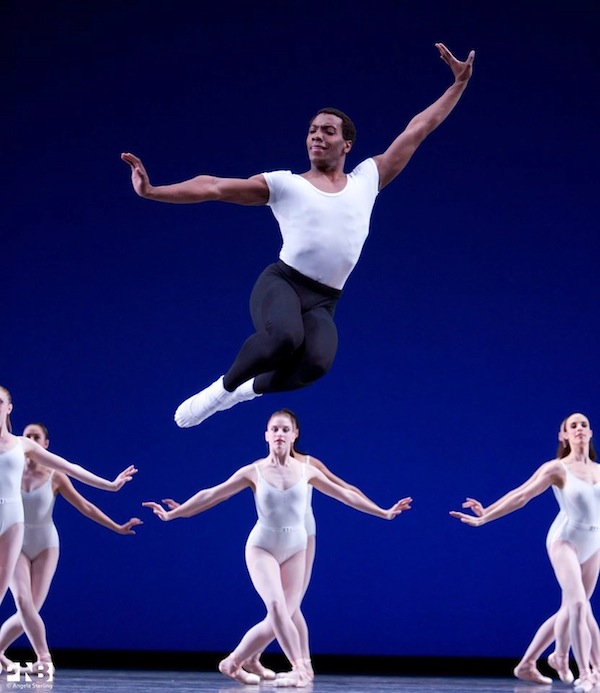 In his announcement, Boal said, "I've been in denial about Carla's insistence that this season be her last. When I think about the many exquisite moments she has afforded us over the past decade, I think I might be selfish to want more. One more Kitri, one more Odette/Odile and one more In the Middle, please? Yes, we may have those, but I trust Carla with this difficult decision. After all, she's always had impeccable timing."
According to Boal, their personal story began 20 years ago when he "arrived in Porto Alegre, Brazil to perform Apollo with 'a local girl.'"
He shared, "I was apprehensive to say the least, having performed with a few too many 'local girls' in my day. But when a stick of a girl named Carlinha entered the stage with a blonde bun the size of a brioche and arches to match, I was in awe."
"Trust me when say that I'm not the kind of person who would summon a translator to tell a 14-year-old she needed to leave her home and her family in order to move to New York City to train at the School of American Ballet, but after one seamless run-through of the pas de deux in Apollo, I knew I needed to take action. Carla was that rare bird with a gift greater than she, her parents or even her teachers understood," he continued.
"She offered the very essence of the Balanchine aesthetic coupled with true graciousness and instinctive musicality. She was a breath of fresh air and continues to be just that almost 20 years later at the height of her career. How fortunate we are to have her artistry on proud display in our city, on our stage and on stages around the world. Carla is an absolute treasure."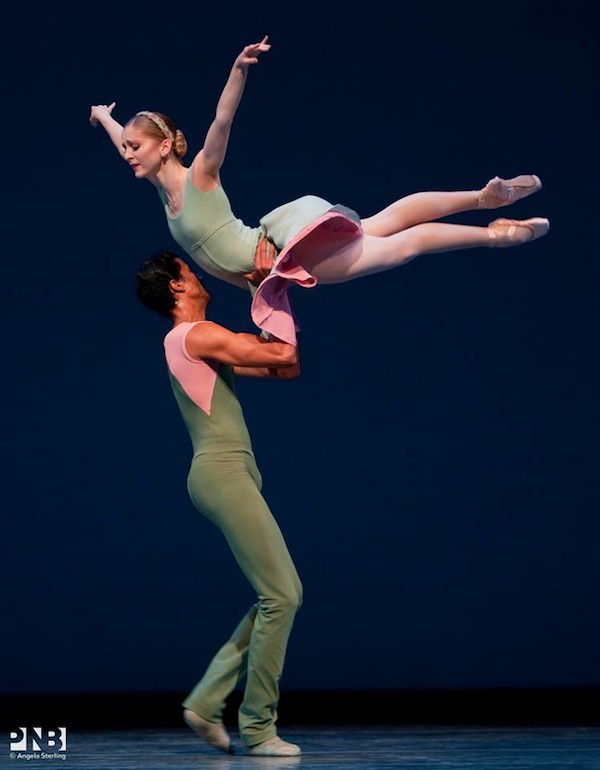 In addition to the departure of Körbes, the Season Encore Performance will be the audience's chance to offer a fond farewell to Soloist Kiyon Gaines, who will be leaving the company and joining the PNB School as a faculty member.
"Kiyon has been such a vital part of PNB for the last 14 years," said Boal. "When I first met Kiyon, he was an eager teenager bouncing around the studio and nodding in agreement to every word I said. His infectious energy filled the room. What a pleasure it has been to watch him develop over the years, not only as a dancer, but as a choreographer and a person."
He continued, "Though Kiyon takes the stage for the last time as a member of this company, we're so grateful that he will join the Pacific Northwest Ballet School as a faculty member and continue to be a part of the institution."
Joining Corps de Ballet Dancer Brittany Reid, who left the company at the end of the run of Kent Stowell's Swan Lake following a 15-year career, will be fellow Corps de Ballet Dancers Raphael Bouchard, Jahna Frantziskonis, Eric Hipolito Jr., and Charles McCall.
To see all these departing dancers in their final PNB show, tune in for the live-stream or purchase tickets to the actual Season Encore Performance online at PNB.org.
Photo (top): Carla Körbes. Photo by Patrick Fraser. Photo (left): Kiyon Gaines in Symphony in Three Movements. Photo by Angela Sterling. Photo (bottom): Körbes with Karel Cruz in Alexei Ratmansky's Concerto DSCH. Photo by Angela Sterling.