PNB to present 'Director's Choice'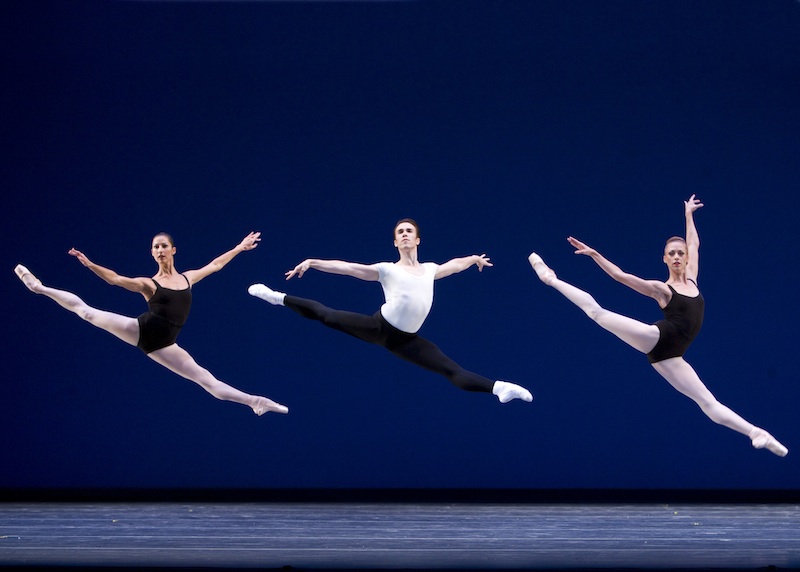 Pacific Northwest Ballet's 40th Anniversary Season comes to a close with Director's Choice, which features a world premiere from contemporary ballet choreographer Christopher Wheeldon and a tribute to George Balanchine, whose works have been vital to the company's history.
The triple-bill features a currently untitled work by Christopher Wheeldon, a contemporary ballet choreographer often compared to "Mr. B" for his prolific versatility and capacity to update tradition. Balanchine's Agon returns, expertly staged by Francia Russell (an original New York City Ballet cast member) and as startlingly avant-garde as its 1957 premiere. Then, the program's dazzling grand finale is Diamonds, the crowning gemstone of Balanchine's three-part Jewels, added to PNB's repertory by Artistic Director Peter Boal in 2006.
Director's Choice will run for seven performances only, from May 31 to June 9 at Seattle Center's Marion Oliver McCaw Hall. Tickets start at $28 and may be purchased by calling 206.441.2424, online at pnb.org or in person at the PNB Box Office at 301 Mercer Street.
Special events leading up to the performances include a Friday night preview, a Ballet Preview and an informal presentation by Christopher Wheeldon on his new work.
The hour-long Friday night preview will be offered on May 17 at 6 p.m. at The Phelps Center, located at 301 Mercer Street in Seattle. Led by Artistic Director Peter Boal and featuring PNB dancers rehearsing excerpts from Director's Choice, PNB's Friday Preview offers an upbeat and up-close view of the company preparing to put dance on stage. Tickets are $10 each and may be purchased through the PNB Box Office.
The free lunch-hour ballet preview at the Central Seattle Public Library will be presented Tuesday, May 28 at 12 p.m. Doug Fullington, PNB Education Programs Manager, will offer insights about Director's Choice, complete with video excerpts. The Central Seattle Public Library is located at 1000 Fourth Avenue in Seattle.
Finally, the PNB Lecture Series and Dress Rehearsal will be held on Thursday, May 30. The lecture will be at 6 p.m. at the Nesholm Family Lecture Hall at McCaw Hall. The dress rehearsal will be at 7 p.m. at McCaw Hall. PNB artistic staff, choreographers and/or stagers invite the public to the hour preceding the dress rehearsal. Attend the lecture only or stay for the dress rehearsal. Tickets are $12 for the lecture or $30 for the lecture and dress rehearsal. They may be purchased through the PNB Box Office.
In addition, the company is offering pre- and post-show performance talks. For more information on Director's Choice, visit www.pnb.org.
Photo: Pacific Northwest Ballet principal dancers Maria Chapman, left, and Lesley Rausch, right, with soloist Benjamin Griffiths in Agon, choreographed by George Balanchine © The George Balanchine Trust. Agon will be presented by PNB as part of Director's Choice. Photo by Angela Sterling.