Premiere of Houston Ballet documentary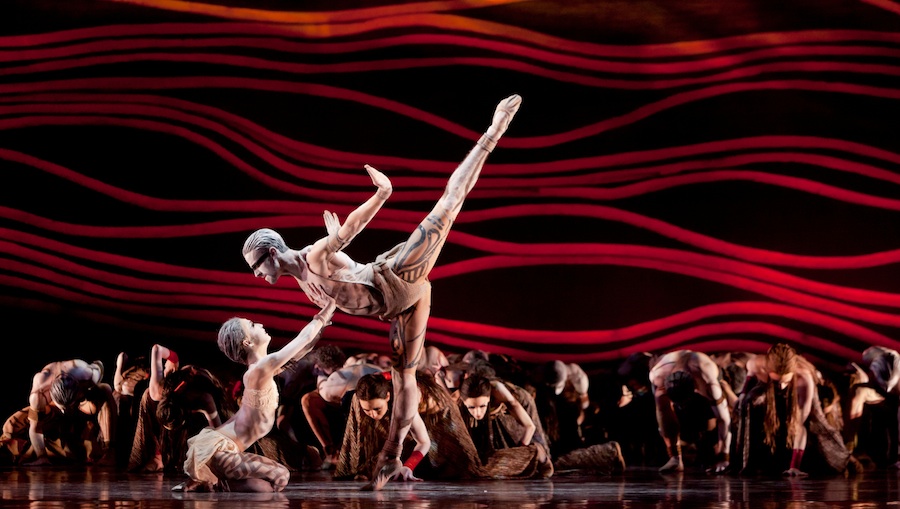 On Sunday, November 10 at 4 p.m. at the Museum of Fine Arts Houston, the 2013 Houston Cinema Arts Festival will present the world premiere of a new documentary on the five-decade history of Houston Ballet – Houston Ballet: Breaking Boundaries. An encore screening of the film will be held at Sundance Cinemas on Monday, November 11 at 6:45 p.m. Both screenings are free and open to the public.
The 85-minute documentary chronicles the key themes of Houston Ballet's history: the early impact of the Ballet Russe de Monte Carlo in the 1930s and 1940s in inculcating a love of dance among Houstonians, the determination and perseverance of a handful of Houston's founding families during the 1960s and 1970s, the making of legendary ballet stars through color-blind casting in the 1980s and 1990s, diplomatic struggles and international incidents, and exposure to the world's best artistic talent.
The documentary will capture the voices of many key players who helped propel Houston Ballet to its current international stature. The film will trace the directorships of each of Houston Ballet's five artistic directors since the company's founding in 1955, featuring photos and historical footage of the company's performances from the 1970s onward, in addition to footage that evokes the company's vibrant present. It also will feature interviews with the four living artistic directors of Houston Ballet, dancers from the 1970s to the present, and board leaders and dance critics who have closely followed the company's development.
Among the noted Houstonians featured in the film will be Jesse H. Jones II, Isaac and Tony Arnold, Lucia Brandt and Eugene Loveland; along with internationally renowned choreographers Debbie Allen, Ben Stevenson, Christopher Bruce and Trey McIntyre; and star dancers Carlos Acosta, Li Cunxin and Janie Parker.
The director of the documentary is John Carrithers of Carrithers Studio, a Houston-based filmmaker who served as Director of Photography on several recent feature documentary projects including: Mothers At War, a film about women combat veterans, 38 Pieces, a documentary about the Byzantine Frescoes rescued by Dominique de Menil, directed by Susan and Francois de Menil, and Relocation Arkansas, a chronicle of Japanese Americans growing up in an internment camp in Arkansas during WWII. Carrithers has also created numerous works for Houston Grand Opera, Asia Society Texas and the Museum of Fine Arts Houston, among others.
For both free screenings of Houston Ballet: Breaking Boundaries, no advance tickets will be issued. Attendees should arrive at the venue 30 minutes prior to the screening for the best chance of being seated. For more information on Houston Ballet, visit www.houstonballet.org. To see a preview of the documentary, click here.
Photo: Houston Ballet dancers Joseph Walsh and Nozomi Iijima performing Stanton Welch's The Rite of Spring. Photo by Amitava Sarkar, courtesy of Houston Ballet.