Princeton Ballet School to host a week-long virtual Winter Intensive, January 4-8, 2021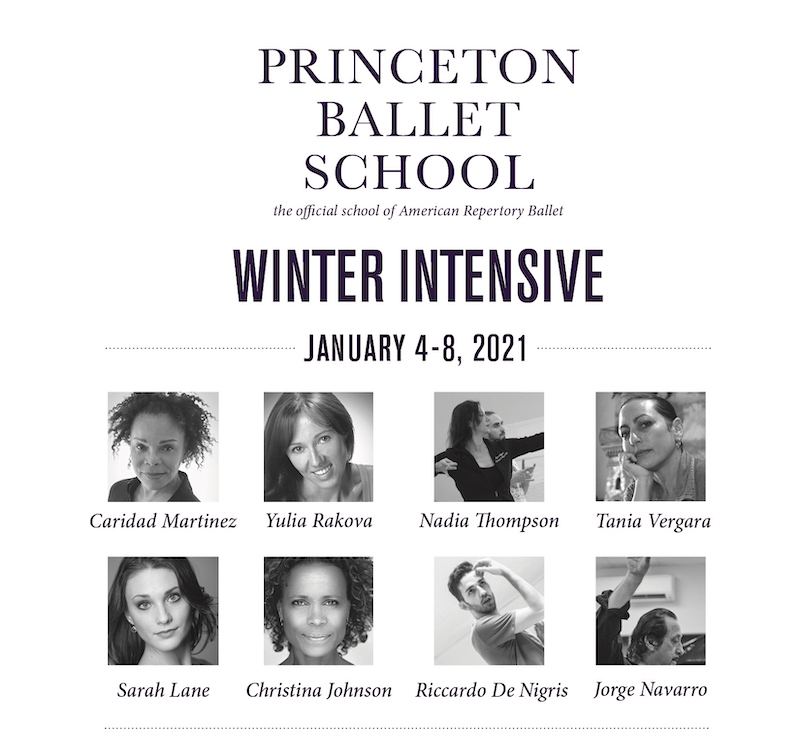 Princeton Ballet School, the official school of American Repertory Ballet, invites dancers ages 13 and up to jump-start the new year with a comprehensive virtual Winter Intensive, January 4-8.
"Dancers will have the opportunity to study different techniques and styles with master teachers from across the country and Europe," says School Director Aydmara Cabrera. "The virtual format enables us to bring these incredible guest artists and educators to our School safely, which would have been impossible otherwise due to travel, space, and schedule restrictions."
The Winter Intensive faculty features Riccardo De Nigris, Christina Johnson, Sarah Lane, Caridad Martinez, Jorge Navarro, Yulia Rakova, Nadia Thompson, and Tania Vergara. Classes include classical ballet technique, pointe, character, variations, contemporary, and flamenco, and meets Monday-Thursday from 4:00 – 7:30 p.m and Friday from 4:00-6:00 p.m.
To register for Princeton Ballet School's 2021 Winter Intensive, please visit arballet.org. For additional information or questions, please contact Aydmara Cabrera at acbrera@arballet.org