Principal Casting for English National Ballet's Nutcracker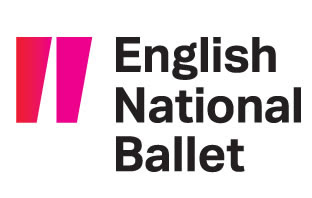 As part of its 70th Anniversary Season English National Ballet is continuing its Christmas tradition of presenting a Nutcracker production each year since 1950. English National Ballet's Nutcracker returns this festive season with performances at the Liverpool Empire Theatre (27-30 November) and the London Coliseum (11 December-5 January).
Principal casting for the performances is announced today and sees three debuts in the roles of Clara and Nephew. Guest artist Brooklyn Mack will debut in the role of Nephew for ENB partnered with Principal Shiori Kase, First Soloist Emma Hawes will debut in the role of Clara alongside First Soloist Aitor Arrieta and Daniel McCormick debuts as Nephew and will be dancing with Soloist Rina Kanehara.
Other pairings in the roles of Clara and Nephew respectively are; Lead Principals Alina Cojocaru and Isaac Hernández, Lead Principals Joseph Caley and Jeffrey Cirio are both partnered with First Soloist Katja Khaniukova, Lead Principal Erina Takahashi will perform with Principal Francesco Gabriele Frola, Lead Principal Fernanda Oliveira and First Soloist James Forbat and First Artist Francesca Velicu with First Soloist Ken Saruhashi.
Also announced today are those dancing the role of Nutcracker which sees debuts for Artist of the Company Matthew Astley and First Artist Henry Dowden. Returning to the role of Nutcracker this season are; First Soloists Aitor Arrieta, James Format and Junor Souza, Soloist Skyler Martin, First Artists Daniel McCormick and Erik Woolhouse and Artist of the Company Fernando Carratalá Coloma.
Over 100 dancers and musicians bring to life the popular Tchaikovsky score featuring the Dance of the Sugar Plum Fairy and Waltz of the Flowers, performed live by English National Ballet Philharmonic. Since its premiere in 2010, this festive family favourite has been seen by over 660,000 people, and continues to attract new audiences, with 70% of 2018's audience members first time attenders at the London Coliseum.
To coincide with Nutcracker, English National Ballet will host a range of workshops and events, aimed to provide a gateway into the world of ballet. Activities include on-stage workshops for all ages including adult and youth ballet workshops, arts and craft family workshops and behind-the-scenes talks. The Family Friendly performance of Nutcracker is on Sunday 5 January. Children under 5 may attend this performance and up to two children under 16 can go free with each full paying adult.
For more details, see www.ballet.org.uk/whats-on