Prix de Lausanne winners choose schools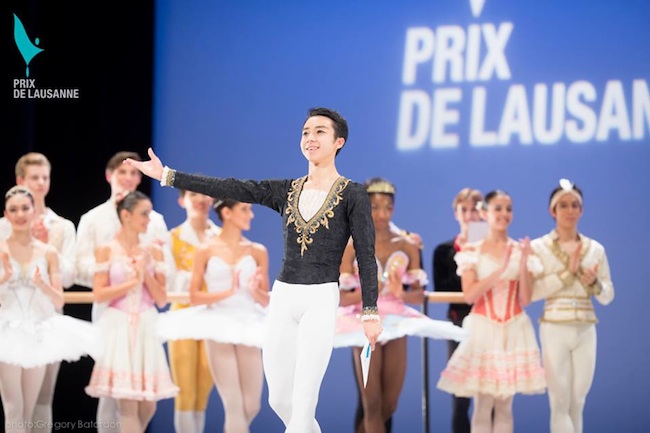 The prize winners of the 42nd Prix de Lausanne, an international ballet competition which took place January 27-February 1 in Switzerland, will continue their training in world-renowned schools and companies.
American ballerina Precious Adams, who was one of the six prize winners for this year's competition, will dance as an apprentice with The English National Ballet next season. Currently finishing up her studies at The Bolshoi Ballet Academy in Moscow, she will begin dancing in the U.K. after doing the Nederlands Dans Theater Summer Intensive, an opportunity she received after winning the Prix Contemporary Dance Prize. Adams will prepare for her intensive, which is provided by the Minerva Kunststiftung, and her apprenticeship, which is provided by Adveq, by first recovering from a car accident she was in in Moscow in late March. The Academy reported that she broke two bones in her foot.
Besides Adams, the other five prize winners of the 2014 Prix de Lausanne were: Haruo Niyama of Japan, hailing from the Hakucho Ballet Academy; Sae Maeda of Japan, hailing from the Mayumi Kinouchi Ballet Studio; David Fernando Navarro Yudes of Spain, hailing from the Princess Grace Academy in Monte-Carlo; Garegin Pogossian of France, hailing from the Conservatoire National Supérieur de Musique et de Danse in Lyon; and Mikio Kato of Japan, hailing from the Princess Grace Academy in Monte-Carlo.
Thanks to his scholarship provided by the Fondation Leenaards, Haruo Niyama has announced that he will study at the San Francisco Ballet School next season. Also in the U.S., Garegin Pogossian of France has announced he will study in New York with American Ballet Theatre's Studio Company, thanks to his scholarship from Fondation Coromandel.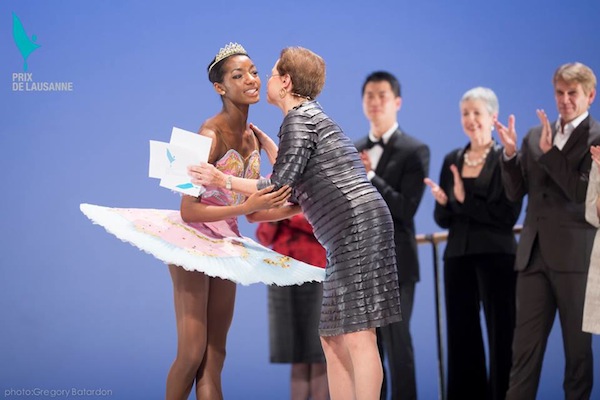 Across the water in England, not too far from Precious Adams, Sae Maeda has announced that she will study at The Royal Ballet School with the scholarship she received from the Beau-Rivage Palace.
Meanwhile, Mikio Kato will start dancing next season with Les Ballets de Monte-Carlo in Monaco, located on the French Riviera in Western Europe. His apprenticeship is provided by Harlequin Floors.
Finally, Spanish prize winner David Fernando Navarro Yudes, who was also named the Prix Audience Favourite by the Fondation en faveur de l'Art chorégraphique, will start dancing next season at The Royal Ballet as an apprentice, supported by The Oak Foundation.
In addition to the prize winners dancing with top-notch companies and schools, many of the other non-awarded 2014 competition candidates have received invitations to study and perform at other institutions around the world. The Prix de Lausanne's annual Networking Forum allows competitors to speak with representatives from numerous partner schools and companies of the Prix. As an example, it was announced in April that Shunyo Mori, a 2014 Prix finalist, was awarded a scholarship to attend The Australian Ballet School.
For more information on the Prix de Lausanne, visit www.prixdelausanne.org. It has been announced that the 43rd Prix de Lausanne will be held February 1-8, 2015.
Photo (top): Mikio Kato at the 42nd Prix de Lausanne. Photo (left): Precious Adams accepting her prize at the 42nd Prix de Lausanne. Photos by Gregory Batardon.