Project 7 presents new show 'SHE'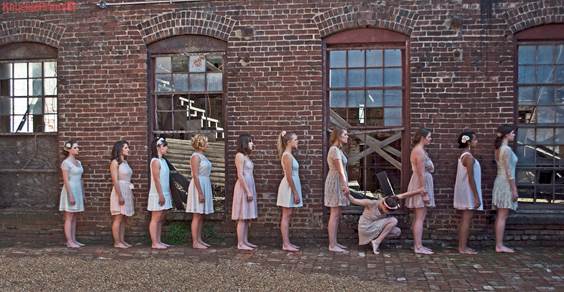 Atlanta-based Project 7 Contemporary Dance Company will present its new show, SHE: Seek. Hope. Evolve., on July 19 and 20 at 8 p.m. at The Balzer Theater at Herrens.
Project 7's SHE presents the full 11-member company and one guest performer to create a powerful all-female cast. Consisting of six separate works choreographed by director and choreographer Cherrise Wakeham, the show reflects various images of women, each in different contexts and relationships.
The production SHE aims to provide an experience for the audience that offers pure moments between dancer and stage, resulting in a fully realized evening of work. Capitalizing on women's progress within various fields of dance as well as the broader scope of society, SHE highlights this growth with athleticism and strength in female form – including lifts, partnering, weight sharing and physically-demanding solo and group work.
The movement styles of this show vary between ballet, contemporary and jazz disciplines, which mirrors the equal variation of music choices. Music selections include Delta Rae, The Wailin' Jenny's, Florence + the Machine, Kate Bush, James Blake, Mumford and Sons, Elizavita, Beyonce, Santigold, Teitur, Lucia Micarelli and Lang Lang, Charles Trenet, Yves Montand and The Irrepressibles.
For more information on Project 7 or SHE, visit www.project7dance.com.
Photo: Project 7 Contemporary Dance Company in a photo shoot for SHE. Photo by Tif Lester of Knuckleprints.