Project Dance to host 1st Oklahoma City event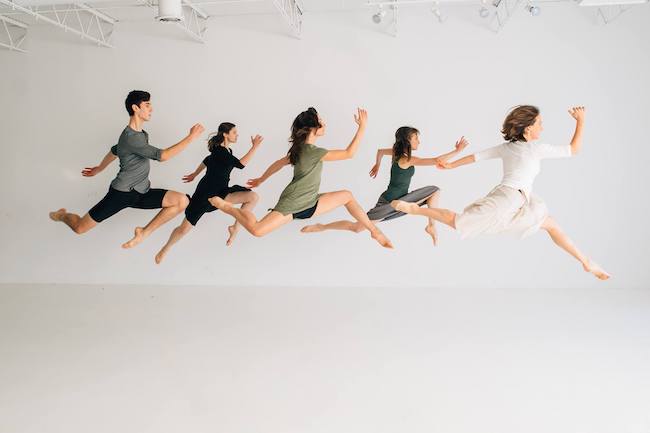 Project Dance, a movement of dancers seeking to positively impact culture through artistic integrity, launched its 2017 Season in Houston in March. After completing its Lima, Peru event, Project Dance will be bound for San Francisco and Greenville before concluding its season in Oklahoma City.
Project Dance Executive Director Cheryl Cutlip wrote in a recent newsletter, "The Project Dance Family is excited to welcome you to our first Oklahoma City, OK event on October 20-22, 2017. We hope you will join us as we will celebrate three days of dance together with a vision to 'dance with integrity to inspire.'"
She continued, "We have had an amazing season so far, celebrating 15 years this March in Times Square, NY and expanding the celebration to cities all around the world including Paris, France and Lima, Peru. Doors are flooding open around the world to host this event and we are proud to have Project Dance in Oklahoma City."
The Oklahoma City event will kick off Friday, October 20 with a networking event, time of fellowship and mutual encouragement with performers and artists from around the region. On Saturday, October 21, dancers will hit the stage for an open-air concert specifically designed for friends, family and the community of Oklahoma City.
The first Project Dance event was birthed out of the tragedy of 9/11. It sought to bring hope and healing to the broken community of New York City. Cutlip noted that Oklahoma City, as the location of America's deadliest domestic terrorist attack in April 1995, "needs similar refreshing through the offerings of artists."
She said, "We are honored to dance at the beautiful Botanical Gardens directly across from Devon Tower under the Band Shell."
The weekend event will wrap up on Sunday, October 22 with master classes in various styles.
"A few highlights of faculty coming include Jeff and Natalie Lewis, directors of Arrows International Dance Company, and Jeanna Vance, coming all the way from Houston, Texas along with her beautiful company Open Sky [Arts Collective]," wrote Cutlip.
Dancers will come from around the world to participate, including a team coming all the way from Costa Rica. For more information, visit www.projectdance.com.
Photo: Open Sky Arts Collective. Photo by Anna Sneed Photography.