'Radio Dances' at Colorado Public Radio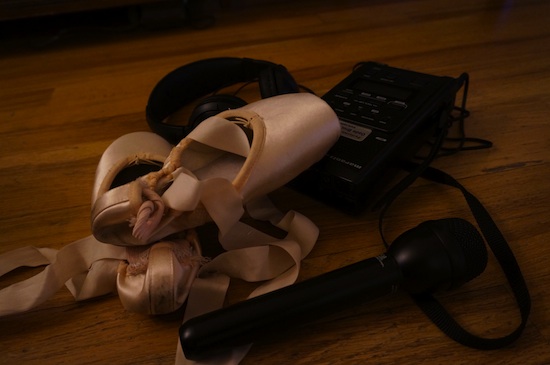 Colorado Public Radio (CPR) will launch a weekly arts show on CPR News beginning today, Friday, March 7 at 10:30 a.m. UTC. The arts show is the latest development for CPR's new multi-media arts bureau, which is designed to significantly increase arts coverage in Colorado.
For the first edition, Arts Editor and host Chloe Veltman will introduce "Radio Dances," a multi-faceted project exploring how the visually oriented medium of dance translates to the airwaves. As part of the project, the arts bureau challenged dance companies, students and members of the public to create 30- to 60-second dance pieces, choreographed especially for the radio.
The response was enthusiastic, with dozens of professional, student and amateur ensembles and individuals contributing pieces to the project, including the Colorado Ballet, Wonderbound and members of the CU Boulder dance department. In addition to hearing some of the dances on air today, audio and video performances will be available at www.cprnews.org.
The inaugural show will also feature an interview with "This American Life" host Ira Glass and dance makers Monica Bill Barnes and Anna Bass. They made a recent stop in Denver with their stage show about live storytelling and dance and served as part of the inspiration for CPR's "Radio Dances" project.
"Our weekly arts show is intended to shine a light on our state's cultural diversity and richness, while also raising the level of critical discourse around Colorado culture," said Veltman. "'Radio Dances' is an example of the type of stories we'll cover, but it's really just the beginning. Listeners can expect a wide variety of content both on air and online, from interviews and reviews to in-depth stories accompanied by photos and videos."
CPR's arts bureau also consists of reporters Ange-Aimée Woods and Corey Jones. It was created thanks to a three-year $900,000 grant from The Bonfils-Stanton Foundation.
To listen in on the debut show featuring "Radio Dances" and Ira Glass, head to cpr.org and click listen to news.
Photo by Stephanie Wolf.