Red Clay Dance founder named Harvard Community Impact Scholar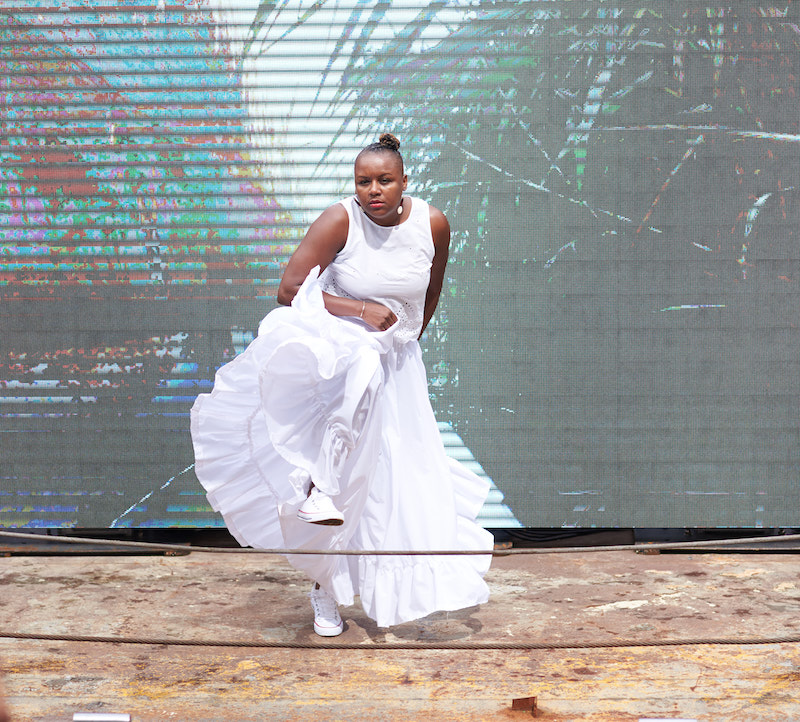 Founding Artistic Director and CEO of the Red Clay Dance Company, Vershawn Sanders-Ward, has been selected to participate in the prestigious Community Impact Scholars Program (CISP) of the Non-Profit Leadership Fund's (NPLF) Community Impact Committee of the Harvard Business School Club of Chicago (HBSCC). Advancing the Harvard Business School's mission, the HBS Club of Chicago looks to inspire, educate, and support leaders who make difference in the Chicago area and provide channels for the club's members to make a positive impact in the community.
Sanders-Ward, a native of Chicago who earned a master's degree in Fine Arts in Dance from New York University, is the first recipient of the BFA in Dance from Columbia College Chicago (Gates Millennium Scholar) and is currently a candidate for Dunham Technique Certification. Her work has been represented in Chicago, New York, San Francisco, The Yard at Martha's Vineyard, and internationally in Toronto, Dakar, and Kampala.
The Red Clay Dance Company's goal is to awaken "glocal change through creating, performing, and teaching dances of the African Diaspora with the hope of transforming cultural and socio-economic inequities in local and global communities through: Artistic collaboration through research, investigation, and refinement Employing dance "artivism" as the vehicle to shift cultural and socio-economic imbalances.
The Community Impact Scholar Program provides arts and cultural leaders of nonprofit organizations an exceptional professional experience through fully funded coursework at the Harvard Extension School.
"The coursework up to the visit was very dense and academic," added Sanders-Ward, "but meeting my instructors in person and having time to discuss the core topics to the class really helped me frame the practical application of these ideas in to my work with the Red Clay Dance Company.
A 2017 Dance/USA Leadership Fellow and a 2013 3Arts awardee, Sanders-Ward earned a 2009 Choreography Award from Harlem Stage NYC. In 2015 and 2018, NewCity Magazine selected her as one of the "50 People Who Really Perform for Chicago." Sanders-Ward has served as an adjunct faculty member and received choreographic commissions from Columbia College Chicago, Northwestern University, Knox College, City College of Chicago, AS220, and the National Theatre in Uganda.
For more information about the Red Clay Dance Company, please visit:
http://www.hbsclubchicago.org/s/1738/cc/index.aspx?sid=1738&gid=7
Image courtesy of: VSandersWard Headshot by Raymond Jerome.