Registration closing soon for WDM USA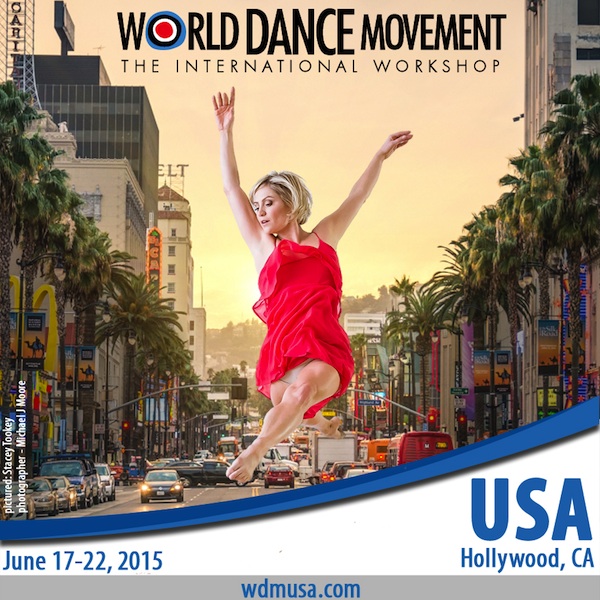 World Dance Movement (WDM), an organization that presents dance workshops in exotic and beautiful locations all around the globe, is offering WDM USA on June 17-22 at AMDA College and Conservatory in Los Angeles.
WDM USA presents inspiring classes with dancers from 25+ countries, world-renowned faculty members, $150,000+ up for grabs with international dance scholarships, outdoor performance opportunities, networking prospects with dance professionals and agents, substantial group discounts and much, much more.
The event offers classes and activities for both dancers and dance teachers, with different levels/tracks available.
Faculty includes Michèle Assaf, Bruno Collinet, Joshua Pelatzky, Stacey Tookey, Gene Gabriel, Judy Rice, Tyce Diorio, Macia Del Prete, Sabatino D'Eustacchio, Federica Angelozzi, Eva Sanchez Martz, Rhapsody James, Bob Garrett, Ron Amit and Jenna Branner.
Guest speakers include Toni Branner, advising on wellness and nutrition for dancers, and Ryan Saab, teaching on The Business of Dance.
Registration closes April 30! If you are age 18 or older, don't miss your chance to take classes with world-renowned faculty members and possibly win an international dance scholarship! Sign up now at http://worlddancemovement.com.