Registration open for Prix De Lausanne 2014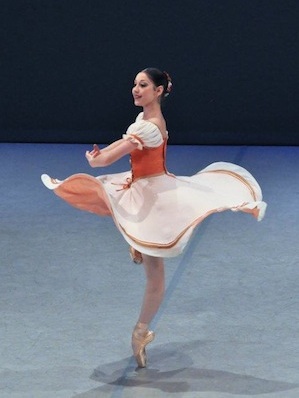 The 42nd edition of the Prix de Lausanne, an international competition for young dancers, will be held at Théâtre de Beaulieu in Lausanne, Switzerland on January 26-February 1, 2014. Registration for this renowned competition is now open.
The annual Prix de Lausanne takes place the last week of January each year. At each competition, seven or eight prizewinners are offered one-year scholarships at a choice of 28 Partner Schools or apprenticeships at a choice of 26 Partner Companies. Candidates who are not selected to take part in the finals of the competition are able to participate in a Networking Forum, at which they can be seen by the many directors of Partner Schools and Companies who are in Lausanne to attend the competition.
Since it was established, in 2005, 143 dancers have taken up places at schools and companies as a result of the Networking Forum. This forum will again be held at the 2014 Prix De Lausanne, scheduled for February 2 from 9:30 a.m. to 12:30 p.m.
A challenging, exciting and uplifting experience "where everyone is a winner", the Prix de Lausanne is more than a competition, it's a week full of inspiration, energy and learning.
For more information or to register, visit www.prixdelausanne.org. The deadline to register is September 13, 2013. However, dancers have until November 6 to upload their video file.
In addition, Prix de Lausanne has announced a preselection competition in Dresden, Germany set for October 25-27, 2013 at the Palucca Hochschule für Tanz. The preselection is open to ballet students of all nationalities that aim to have a professional dance career. Dancers must have been born between January 1, 1995 and December 31, 1998 to be eligible. Candidates must register by September 27, 2013.
The young dancers selected to attend the preselection will take part in classical and contemporary dance classes. They will also present one classical variation and one contemporary variation in the school's black box theatre. The classical and contemporary variations will be presented in practice clothes, not in costumes. Two of the ten finalists will win an all-expense paid trip to the 2014 Prix de Lausanne.
For any questions or further information, email registration@prixdelausanne.org.
Photo: Hannah Bettes performing at Prix de Lausanne 2012 Finals. Photo © Prix de Lausanne 2012.