Results of YAGP NYC Finals Announced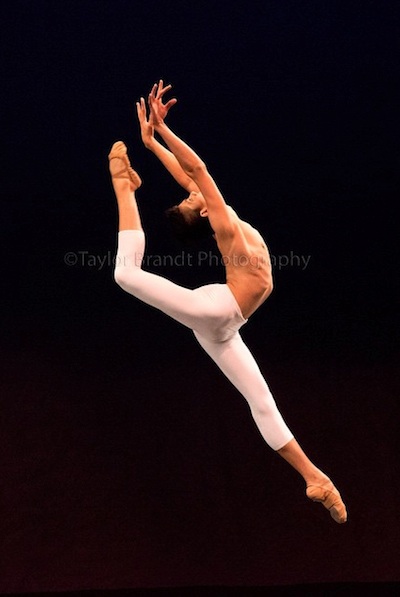 Last week, New York City was bursting with some of the ballet world's most promising up-and-coming dancers as they competed for over $300,000 in scholarships at Youth America Grand Prix's 2015 NYC Finals. More than 7,000 dancers contested for their spots in regional semi-finals throughout the year, but only 350 were selected as NYC finalists.
After preliminary rounds, only 70 competitors were selected to move forward to Wednesday night's Final Round. The official winners have now been announced, with American dancers Rio Anderson, Austen Acevedo, Lang Ma, Juliette Bosco, Maggie Chadbourne and Liam Boswell receiving top spots. Bosco and Chadbourne actually tied for 1st Place Junior Women.
Here are the full results:
Senior Women:
1st place: Yu Kurihara, Ikuko Watanabe Ballet Studio, Japan
2nd place: Rio Anderson, City Ballet School of San Francisco, USA
3rd Place: Bianca Scudamore, Classical Coaching Australia, Australia
Senior Men:
1st Place: Shogo Hayami, John Cranko School, Germany
2nd Place: Austen Acevedo, Orlando Ballet School, USA
3rd Place: Lang Ma, Washington School of Ballet, USA
Junior Youth Grand Prix Award:
Shin-Yong Kim, Sunhwa Arts Middle/High School, Republic of Korea
Junior Women:
1st Place: Juliette Bosco, Ellison Ballet Professional Training Program, USA
1st Place: Maggie Chadbourne, Orlando Ballet School, USA
2nd Place: Kotomi Yamada, Yamada Chie Sunny Ballet School, Japan
3rd Place: Yeojin Shim, Yewon School, Republic of Korea
Junior Men:
1st Place: Liam Boswell, Next Generation Ballet at the Patel Conservatory, USA
2nd Place: Yago Guerra Bale, Johem de Sao Vicente, Brazil
3rd Place: Ryu Bautista, The McDonald School of Performing Arts, Australia
Hope Award:
Antonio Casalinho, Annarella Academia de Ballet e Dança, Portugal
Pas de Deux Award:
Juliette Bosco and Theophilus Pilette, Ellison Ballet Professional Training Program, USA
Ensemble Award:
Ellison Ballet Professional Training Program in Dance Boéhme
These winners were also given a chance to perform in YAGP's impressive "Stars of Today Meet the Stars of Tomorrow" Gala at Lincoln Center on Thursday. They opened a show that also featured a plethora of ballet heavyweights – like The Royal Ballet's Melissa Hamilton and Eric Underwood, Mariinsky Principal Kimin Kim, American Ballet Theatre Principals Isabella Boylston and Paloma Herrera, plus the Bolshoi Ballet's Evgenia Obraztsova and Semyon Chudin. These professionals premiered new works and breathtaking duets.
For more information on YAGP, visit http://yagp.org.
Photo: Competitor performing at recent Youth America Grand Prix New York City Finals. Photo by Taylor Brandt Photography, courtesy of YAGP.