RIOULT Dance NY announces auditions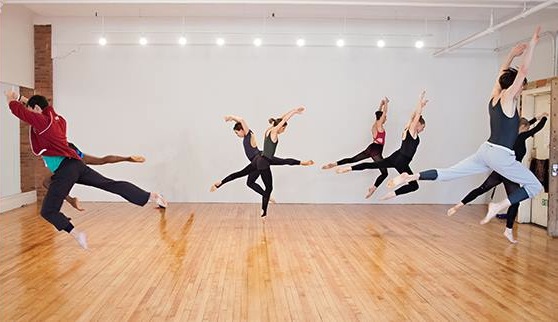 RIOULT Dance NY, a leading American modern dance company with a classic sensibility, will host auditions on August 18-21 at 890 Broadway on the 4th Floor (at 19th Street) in NYC.
The schedule is as follows: Auditions for female dancers will be held on August 18 from 12 to 6 p.m. with callbacks on August 20. Auditions for male dancers will be held on August 19 from 12 to 6 p.m. with callbacks on August 21. Audition registration is $10 and is payable by cash or check.
Students in RIOULT's Summer Intensive Program are not required to pay the registration fee. The summer intensive is set for August 11-16 and is meant for pre-professional dancers ages 18 and up. To make an appointment to audition, or for more information, email jenna@rioult.org.
Rehearsals for chosen dancers will begin on September 8. All hired dancers will receive salary and benefits, and will have opportunities to tour domestically and internationally. A strong modern dance background and a solid ballet technique are required and only U.S. Citizens (or those with a green card) are eligible to be a part of the company.
RIOULT Dance NY recently celebrated its 20th anniversary during the 2013-14 season. It became an established name in modern dance fast after its founding, gaining a reputation for bringing the sensual, articulate and musical dance works of Pascal Rioult to audiences worldwide.
The 12-dancer company, based in New York City, is led by husband-and-wife team Artistic Director/Choreographer Pascal Rioult and Associate Artistic Director Joyce Herring – both former Martha Graham Dance Company principal dancers. With an established repertoire of over 40 dances that expands each year, RIOULT Dance NY presents an annual New York season and tours nationally and abroad. In addition, in-school arts education and community outreach have been integral to the company since its inception, introducing students and families to the art of modern dance. For more information, head to www.rioult.org.
Photo by Sofia Negron.