RIOULT Dance NY celebrates 20th anniversary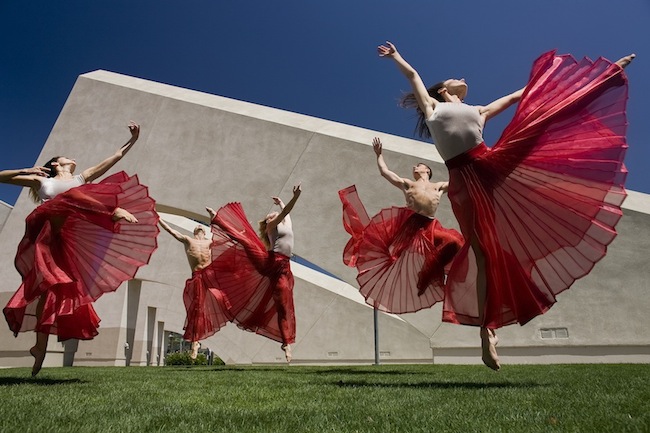 RIOULT Dance NY, a leading American modern dance company with a classic sensibility, kicks off a yearlong celebration of its 20th anniversary with performances on February 14-15 at 8 p.m. at the 92nd Street Y Harkness Dance Center in New York City.
In 1992, The New York Times dance critic Jennifer Dunning wrote, "If Pascal Rioult keeps on creating the kinds of dances he has been choreographing with such authority for a mere three years, he may have to leave his job as a soloist with the Martha Graham Dance Company and become a full-time choreographer." In 1994, Rioult officially incorporated his company. Now, 20 years later, he will pays homage to his mentors May O'Donnell and Martha Graham with this unique program, providing insight to the evolution of an artist and an art form. It marks a rare opportunity to see the works of these dance pioneers in an intimate setting complete with video montages exploring the relationships between the pieces. Additionally, the program also offers an exclusive sneak peak at part of what RIOULT will present at its 20th Anniversary New York Season this June.
The program will open with a restaging of May O'Donnell's 1943 work Suspension, which has been set on the company by former May O'Donnell Dance Company dancers Lynn Frielinghaus, Barbara Allegra Verlezza and Nancy Lushington. The evening also includes Martha Graham's 1940 work El Penitente set to music by Louis Horst, with Rioult, Joyce Herring and Kenneth Topping all teaching their former roles to current dancers. Two pieces by Rioult complete the evening: Views of the Fleeting World (2008) set to J.S. Bach's "The Art of Fugue" and Wien (1995) set to Maurice Ravel's "La Valse."
"I am thrilled to be presenting this program at the 92nd Street Y. I began my work as a choreographer there, including the creation of Wien," said Rioult. "The evenings will honor two of my cherished mentors, May O'Donnell and Martha Graham, and will illustrate how their works have influenced my choreography."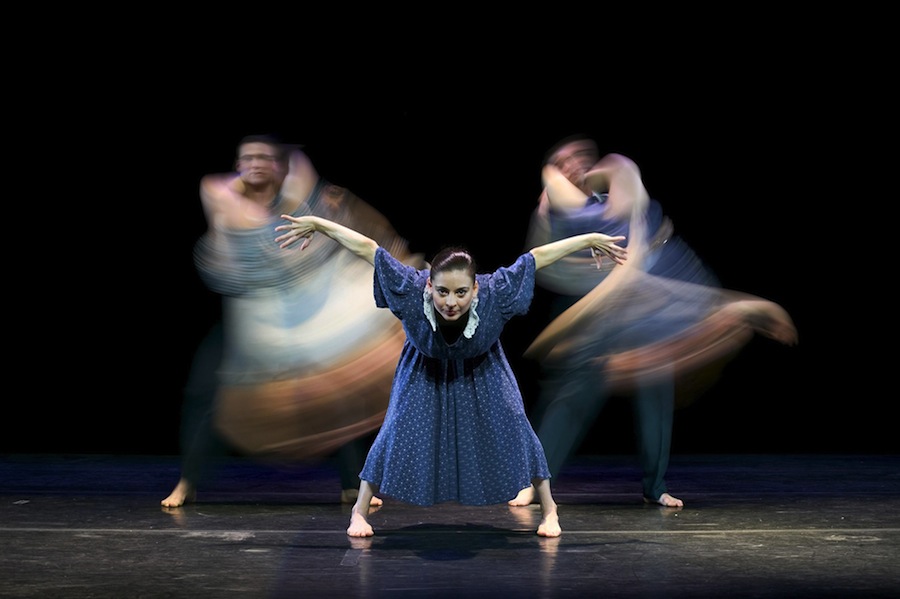 El Penitente premiered in 1940 at Bennington College in Vermont, part of the Bennington School of the Dance, now the American Dance Festival. The dance has the look of primitive folk art come to life. Born out of Martha Graham's fascination with the American southwest and specifically a sect of Penitents who believed in purification through severe penance, the dance has a simple formalism, episodic structure and naïve, archaic gestures. Constructed as a play within a play, El Penitente opens with the entrance of a troupe of strolling players. They don their costumes and enact a series of vignettes from the Bible. Audiences see a childlike pageant that includes flagellation, revelation, seduction, repentance, crucifixion and salvation – a stylized meshing of dance of celebration perhaps meant to inspire the generosity of the onlookers.
In O'Donnell's Suspension, the dancers move in a state of suspended balance and order. It might be said that Suspension is like the planetary system existing in space and eternity, where each planet maintains a position of independence and balance in relation to the whole.
On the other hand, Rioult's Views of the Fleeting World was inspired by the ancient woodblock prints of the Japanese master Hiroshige and the ingenious structure of Bach's musical score. The ephemeral quality of all living things and the eternal cycle of life are the themes that Rioult found common, and explored in this contemporary dance work. Each of the nine short vignettes – "Orchard," "Gathering Storm," "Wild Horses," "Dusk, Rain," "Night Ride," "Summer Wind," "Moonlight," and "Flowing River" – captures a moment in time and nature through the colors, lines and rhythm of the dance. These moments reflect the depth of emotion that can be found in such seemingly spare and simple elements.
Finally, Wien turns the Viennese waltz's revered image of grace, clarity and social refinement inside out, using it as a metaphor to expose the decadence and moral disintegration of a society. Six dancers create the illusion of an entire city, moving continuously in a large, clockwise path, alternating in their portrayal of victims violently swept to humiliation, imprisonment and death, to aristocrats aloof and detached from the horrific reality.
Performances will be held at the 92nd Street Y Harkness Dance Center, located at 92nd Street and Lexington Avenue in NYC. Tickets are $20 and are available at www.92Y.org/dance.
Photo (top): Dancers of RIOULT Dance NY in a moment from the 2008 work Views of the Fleeting World. Photo (below): Dancers of RIOULT Dance NY in the 1995 work Wien. Both photos by Basil Childers.