RIOULT Dance NY premieres "Street Singer"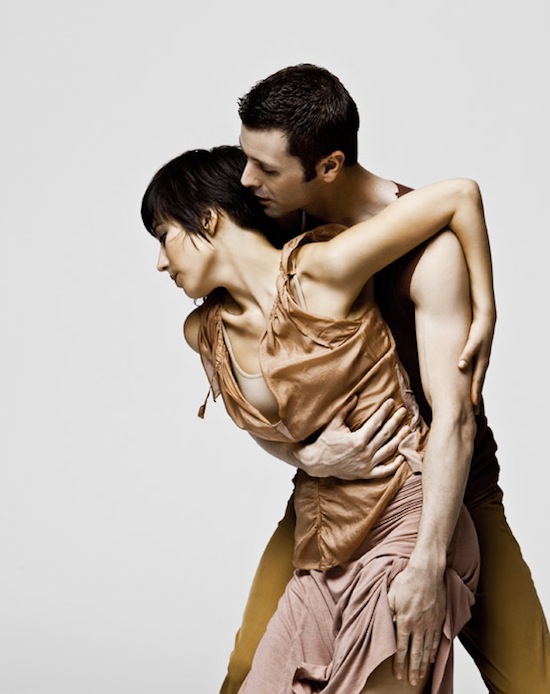 RIOULT Dance NY, a leading American modern dance company with a classic sensibility, presents the world premiere of STREET SINGER – Celebrating the Life of Edith Piaf from Wednesday, May 13 in New York City.
To honor what would have been the legendary French singer's 100th birthday, RIOULT Dance NY presents Pascal Rioult's new evening-length work during the company's one-of-a-kind New York season at 42West. The performances will take over the intimate cabaret setting of the nightclub, located in The OUT NYC hotel, and offer drinks and live music for an immersive performance event.
STREET SINGER features Broadway star Christine Andreas in the title role. The production team includes: Musical Director Don Rebic, Projection Designer Brian Beasley, Costume Designer Pilar Limosner and Lighting Designer Jim French.
As Pascal Rioult takes his company off the proscenium stage, he invites audiences to experience RIOULT Dance NY in a way unlike ever before.
French-born Pascal Rioult grew up with Piaf's emotive music. "This evening will conjure her dramatic, inspiring life, as she rose from the dark streets of Paris to the glamorous lights of Broadway," he notes. "In the emotional and psychological situations she crooned about, Piaf famously gave a voice to the everyday man; this is the premise I hope to share with today's audiences as the work travels through her real and imaginary struggles, success and art."
Opening night on Wednesday, May 13 marks the soirée presentation, starting with cocktails and hors d'oeuvres at 6:30 p.m., followed by the performance at 8 p.m. and dessert with the dancers at 9:30 p.m. For more information and tickets, call 212-398-5901 or email info@rioult.org.
Performances run through Saturday, May 16. All these performances start at 8 p.m., with the bar lounge open at 7 p.m. with live entertainment. Tickets start at $25 and require an additional $25 food and beverage minimum per person. For more information, visit www.rioult.org.
Photo by Erin Baiano.