RIOULT Dance NY to return to The Joyce
RIOULT Dance NY, a leading American modern dance company with a classic sensibility, returns to The Joyce Theater on June 21-26 with eight performances featuring world and New York City premieres.
An established name in modern dance with a reputation for performing sensual, articulate and exquisitely musical works, RIOULT Dance NY performs two programs. The first, WOMEN ON THE EDGE examines the role of women in times of conflict.
The first work, Iphigenia, originally premiered in 2013. It is a dance drama chronicling a young woman's transfiguration from innocent child to transcendental heroine. Based on Euripides' Iphigenia in Aulis, it focuses on King Agamemnon's decision to sacrifice his daughter – much to the horror of his wife, Clytemnestra, and his daughter's betrothed, Achilles – and Iphigenia's ultimate acceptance of her fate. Through dramatic dance scenes woven together with a recurring ensemble of the Greek chorus, the part-narrative, part-abstract piece unfolds, reintroducing audiences to this beautifully tragic story.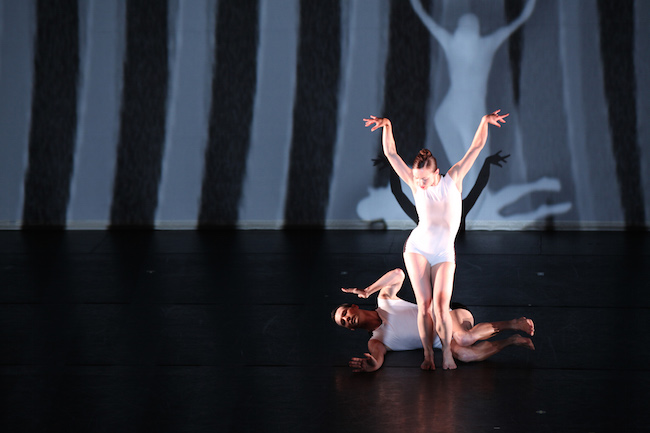 The next work, On Distant Shores…A Redemption Fantasy, evokes the ancient myth of Helen of Troy. "I always thought Helen got a bad rap," stated Pascal Rioult. In this 2011 work he sets out to redeem her, imagining she is brought to Troy against her will, where she encounters four god-like warriors.
The world premiere of Pascal's new work, Cassandra's Curse, is the third piece in the WOMEN ON THE EDGE program. It's set to a commissioned score by acclaimed composer Richard Danielpour and will premiere with live music. Loosely based on Euripides' The Trojan Women, this dance reveals the character of Cassandra, whose gift of prophecy allows her to foresee the unfortunate fate of Troy, though not a soul believes her. Her curse is a metaphor for a society's tendencies to ignore the voice of reason and to repeat its history of war and violence.
The second program for RIOULT Dance NY's Joyce season presents the NYC premiere of Polymorphous, a piece exploring the subjectivity of perception through movement and technology; Duets, a suite of magnificent duets drawn from some of Pascal Rioult's finest dances; and two repertory works (Dream Suite from 2014 and Bolero from 2002.)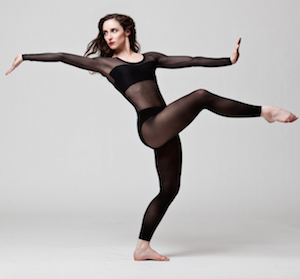 Special events during the company's Joyce Theater engagement include: a Family Matinee on Saturday, June 25 with $10 tickets available for children aged 6-14; a Curtain Chat following the Thursday, June 23 performance with members of the company; as well as a gala immediately following the performance on June 22 at Studio 450, located at 450 W. 31st Street.
Tickets start at $10 and are on sale now at www.joyce.org. Call 212-398-5901 for gala tickets. To learn more about RIOULT Dance NY, visit www.rioult.org.
Photo (top): RIOULT Dance NY in Iphigenia. Photo by Sofia Negron. Photo (left): The company in Polymorphous. Photo by Richard Kirk Smith. Photo (right): Company dancer Charis Haines. Photo by Erin Baiano.