Rochester City Ballet hires Artistic Director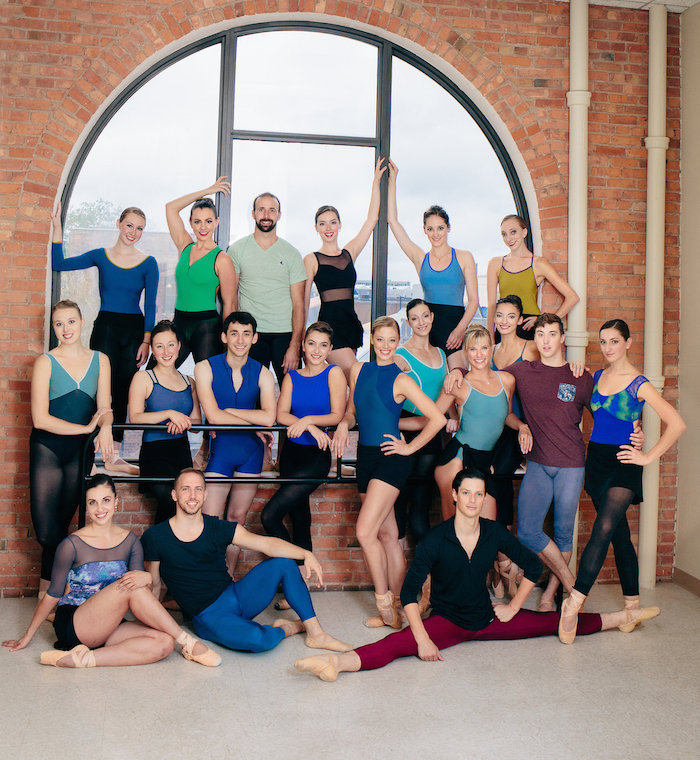 Upstate New York's Rochester City Ballet (RCB) announced this week that David Palmer, associate artistic director of The Washington Ballet (TWB), will join its staff.
"I know David as an experienced, talented and dedicated professional. This is a great move by RCB," said Boston Ballet Artistic Director Mikko Nissinen. "He is highly regarded in the dance world and I believe this will begin an exciting new era for the company."
Since retiring as a principal dancer with San Francisco Ballet and The Joffrey, Palmer has created more than 40 ballets for companies including San Francisco Ballet, The Australian Ballet, The Washington Ballet, Miami City Ballet and others. A winner of the Choo-San Goh Award for choreography, he also led his own company, Maximum Dance Company, for nine years. Palmer led Maximum on four international tours and many national tours. In 2004, Palmer was awarded The New World School of the Arts Achievement Award.
"From our first interview we loved David's passion, his high level of artistry and commitment to relocate to a town where he could raise his family," said RCB Board Chair Lisa Santelli. "We are thrilled to have an artist of David's caliber leading RCB. He will be able to build off of the strong foundation Jamey Leverett created and expand the company."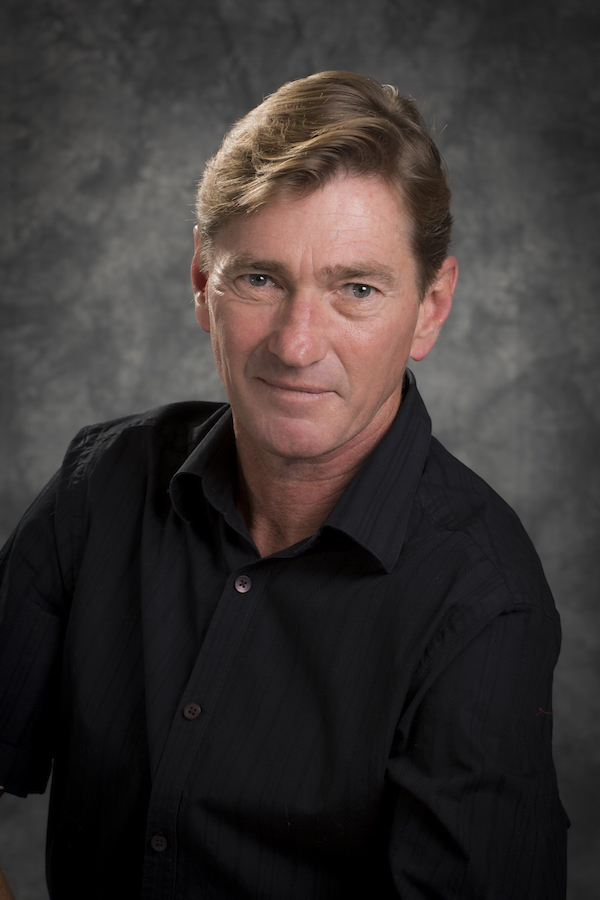 The Washington Ballet Artistic Director Septime Webre said he looked forward to what Palmer could create in Upstate New York. Rochester City Ballet is the only professional ballet company in that region.
"As a dancer, David operated at a world-class level—he a warm, generous performer with a virtuosic technique, a sharp intelligence and a creative, theatrical streak. These are qualities he brought to his work at The Washington Ballet and he leaves a tremendous legacy of excellence and creativity here," Webre said. "We'll miss David but know he will continue to contribute significantly to the ballet world in meaningful ways."
Palmer also brings a strong commitment to creating work for children to Rochester. He has conceived and directed young audience ballets as well as theatre works for Imagination Stage and The InSeries. The Lion, The Witch and The Wardrobe, a collaboration with TWB and Imagination Stage, received five Helen Hayes Award nominations and won Best Ensemble and Best Children's Musical.
Palmer is currently working on The Little Mermaid, a commission for TWB and Imagination Stage to be premiered in 2016. He has created several other works specifically for children, including Green Eggs and Ham (a deaf and hearing accessible ballet), The Carnival of the Animals and Romantic Interludes.
"David's commitment to young audiences made him stand out from the other candidates," said Executive Director Nichole Gantshar. "His enthusiasm and passion reminded me of Jamey Leverett and I knew he was the inspired leadership we were looking for."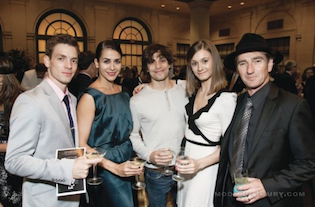 His career began as a youth in musical theater and television in Australia. He went on to dance with the Australian Ballet, rising quickly to the soloist ranks. He then went on to dance as a principal with The Joffrey Ballet, Miami City Ballet and San Francisco Ballet. During his international performing career, he danced on many of the world's great stages, such as The Paris Opera, Lincoln Center's State Theater, The Kennedy Center, The Sydney Opera House, Sadler's Wells in London and The Tivoli in Copenhagen.
"I am very excited to get started with RCB. I have a lot of respect for the hard work and years of service Jamie Leverett has given RCB and the platform that provides me to move forward from," Palmer said. "I look forward to bringing many years of stimulating dance programming to Rochester."
Palmer became a choreographer after an international career dancing most of the prince roles in classical ballet and leading roles in contemporary works. Leading choreographers Mark Morris, Stanton Welch, Julia Adam, Lynn Taylor-Corbett and Gerald Arpino created roles for Palmer. He was renowned as a leading dancer in Balanchine works, including Apollo, Prodigal Son, Rubies, The Four Temperaments, Square Dance, Western Symphony and Who Cares?. He has also worked with many of today's other masters, such as Paul Taylor, Jiří Kylian, Christopher Bruce and William Forsythe.
His wife, Stephanie, a former dancer with American Ballet Theatre, and the couples' two young daughters will join him later in spring 2016.
For more information on Rochester City Ballet, visit www.rochestercityballet.org.
Photo (top): Company dancers of Rochester City Ballet. Photo by Erich Camping. Photo (left): David Palmer. Photo by Theo Kossenas, courtesy of The Washington Ballet. Photo (right): Palmer (far right) with TWB dancers at special fundraising event. Photo by Jeremy Norwood.