Rockettes announce 'Jump The Line' contest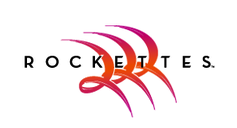 For every girl who has dreamed of joining the world-renowned Rockettes, now may be the perfect time to reach for the stars! Through April 3rd, Rockette-hopefuls can submit their best dance video on Facebook to compete for the chance to "Jump the Line" and participate in The Rockettes' open auditions taking place at Radio City Music Hall in New York City in April.
A Rockettes Choreographer will judge the video submissions and select the top 10 finalists, whose videos will be posted on Facebook and then opened to fan voting from April 8-21. The dancer whose video receives the most votes will be selected as the grand prize winner and will "Jump the Line" with many perks and prizes included.
Of those perks, the grand prize winner will receive round-trip airfare to New York, two nights hotel accommodations, a $1,000 Chase gift card, a $300 LaDuca gift card and a $200 MAC gift card, all in addition to the opportunity to "Jump the Line" and audition at Radio City Music Hall at The Rockettes' open auditions. Additionally, four first prize winners will receive a $400 Chase gift card and "Rocketts Swag" ($100 value) and five second prize winners will receive a $250 gift card to either Lululemon or Discount Dance as well as a $50 MAC gift card.
In order to be eligible for the contest, candidates must meet the following qualifications: dancers must be between the heights of 5'6″ and 5'10 ½", must be proficient in tap, jazz and ballet, and must be at least 18 years of age. Identification with date of birth is required for winning candidate.
For more information, visit www.rockettes.com or The Rockettes Facebook page. Make sure to read the guidelines on the video submissions.