Royal Academy of Dance and Sarasota Ballet announce partnership program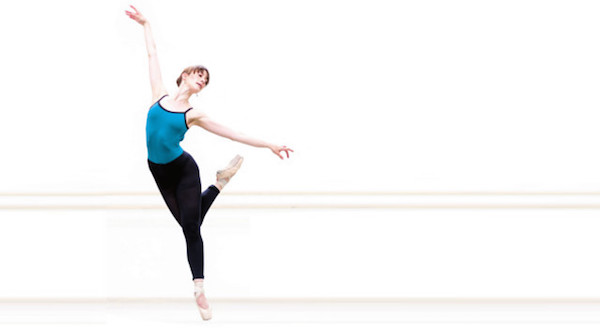 The Royal Academy of Dance (RAD) announced earlier this year that it would be presenting a new and exciting program in partnership with The Sarasota Ballet for professional dancers wishing to prepare for a career in teaching. In the 40th anniversary year of the RAD's Professional Dancers' Teaching Certificate, the partnership with The Sarasota Ballet will bring the Academy's worldwide teaching qualification to dancers across the U.S.
The Professional Dancers' Postgraduate Teaching Certificate: Sarasota (PDPTC) is the latest addition to RAD's portfolio of programs designed specifically for the needs of professional dancers who are considering a career in teaching. This follows upon the success of the PDPTC in Berlin, delivered in collaboration with the Berlin State Ballet.
Sarasota Ballet Director Ian Webb said, "I am delighted that The Sarasota Ballet will partner with the Royal Academy of Dance to provide teacher training for professional dancers throughout North America."
Assistant Artistic Director Margaret Barbieri added, "The transition from a professional dancer to a teacher can be a difficult one. Completing this wonderful RAD program for professional dancers gave me the confidence to have a second career in teaching and staging ballets."
RAD President Darcey Bussell, CBE, said, "I am thrilled that Iain Webb and Margaret Barbieri of The Sarasota Ballet are collaborating with the RAD on this exciting new programme."
The PDPTC: Sarasota is a one-year, part-time program, combining distance learning with an onsite intensive study period held in Sarasota, Florida, in collaboration with The Sarasota Ballet. Starting in January every year, this flexible program of study accommodates dancers' rehearsal, performance and work schedules or teaching commitments, and provides a secure platform for a career in teaching.
The program begins with an onsite induction seminar, followed by a period of distance learning. For four weeks in June, students attend an Intensive Study Period in Sarasota.
The Intensive Study Period comprises practical sessions, lectures, seminars, discussion groups and tutorials. Students also undertake a teaching placement in a dance school or teaching context of their choice, supported by a Mentor and Practical Teaching Supervisor.
Those successfully completing the PDPTC will be eligible to become Registered Teachers of the RAD, and will benefit from the exclusive right to enter candidates for RAD examinations as well as becoming part of a highly respected international community of dance professionals.
The Royal Academy of Dance currently has about 14,000 members spread across 83 countries, making it one of the largest and most influential dance education and training organizations in the world. Established in the 1920s to improve standards and to re-invigorate dance training initially within the U.K., the Academy helps and encourages its teachers to perfect their teaching skills and pass on this knowledge to their students. For further information on RAD, visit www.radusa.org.