RudduR Dance gets grant to tour Latin America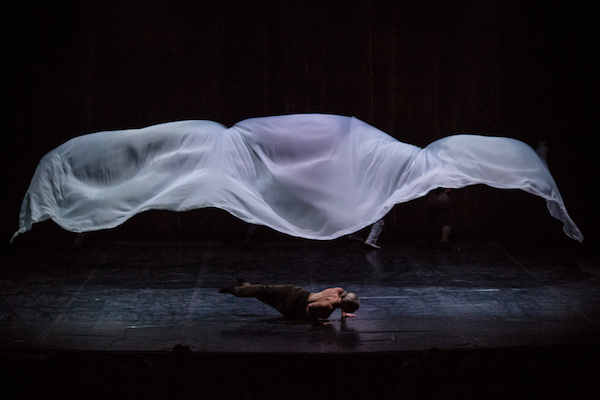 RudduR Dance recently received a grant for its upcoming Latin American tour, which will visit Ecuador, México, Dominican Republic and Belize. The tour will focus on combating divisive rhetoric through community engagement, person-to-person cultural diplomacy, and by presenting thematically empowering dance. It is supported in part by Mid Atlantic Arts Foundation through USArtists International.
RudduR Dance previously toured to two cities in Burkina Faso, West Africa for 23 days. Brenda Soya, then Public Affairs Officer of the U.S. Embassy there, facilitated the tour, leading the company to the Ouagadougou International Dance Festival and the In-Out Festival in Bobo-Dioulasso. Soya commented then, "RudduR Dance is more than just a dance company."
As cultural diplomats, RudduR Dance performed in conventional and very unconventional venues during its visit to Burkina Faso, including a prison, military camp and on TV. The company also offered a performance to the Mogho Naaba Roi de Mosse – the Emperor of the Mossi people.
Addressing the upcoming Latin American tour, Founder, Artistic Director and Choreographer Christopher Rudd said, "We are excited to add aerial bungee classes to our list of community engagement activities that includes masterclasses in contemporary ballet, modern and aerial silk."
Jamaican-born Christopher Rudd — formerly of Les Grands Ballets Canadiens de Montréal, Cirque du Soleil and Carolina Ballet — blends contemporary ballet with theatricality and aerial artistry to create provocative experiences that address social and political landscapes. RudduR Dance's mission of bettering the world through dance coupled with his unique mix of dance genres has helped them quickly gain national and international recognition.
Since its founding in 2015, RudduR Dance has presented works locally in four NYC boroughs — Manhattan, Brooklyn, Queens, and the Bronx — nationally in Florida, Utah and Texas, and internationally in France, Trinidad & Tobago (twice), and Burkina Faso.
In 2018, RudduR Dance, in partnership with Hostos Center for the Arts & Culture and the CUNY Dance Initiative, presented its first single-billed show, Empowered, in the Bronx. Fiscally sponsored by Miami Dance Futures Inc. and Pentacle, RudduR Dance has been supported by World Learning Arts Envoy, the US Embassy Burkina Faso, New Music USA, CUNY Dance Initiative, Hostos Center for the Arts and Culture, New World School of the Arts Alumni Foundation, Career Transition For Dancers, STREB's GO! Emerging Artists Commissioning
Rudd and his team invite all who want to learn more about the company and its activities to "RudduR Dance Empowers the Americas Benefit" in DUMBO Mark Jupiter in Brooklyn, NY on Thursday, May 9 at 6:30 p.m. For more information, contact C.Rudd@RudduRDance.com or visit www.ruddurdance.com.
RudduR Dance's 2019 Empowered Tour
Guayaquil, Ecuador – June for the 3-week Festival Fragmentos de Junio
Guadalajara, México – August at Danza PALCCO
Santo Domingo, Dominican Republic – September at EDANCO
Belize City, Belize – November at Dance X Belize