Russell Maliphant Co. touring 'Still Current'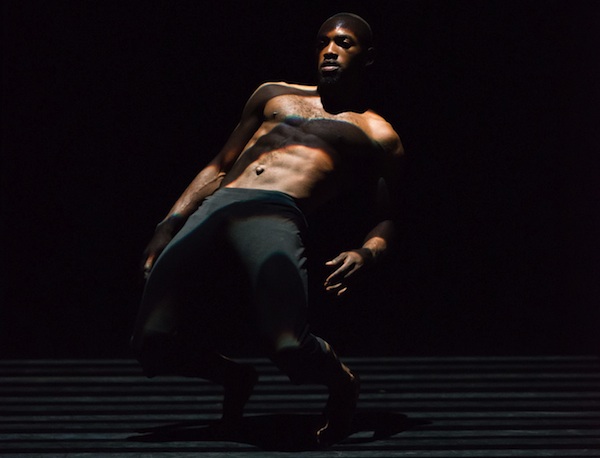 British choreographer and Sadler's Wells Associate Artist Russell Maliphant is currently touring his new program Still Current. On November 27 and 28, his company will perform at Plymouth University in the United Kingdom, where Maliphant was awarded an Honorary Doctorate of Arts in 2011. Following those performances, the company will tour the program to Théâtre de la ville de Luxembourg and to two venues in the U.S.
In addition to featuring stunning company dancers Carys Staton, Dickson Mbi and Thomasin Gülgeç, plus Maliphant himself, the unique program presents another striking "performer" – the lighting designed by Michael Hulls.
Olivier Award-winner Michael Hulls, also a Sadler's Wells Associate Artist, has worked in the dance world for more than 20 years, many times with Maliphant. Their collaborations have won international critical acclaim and many awards, including a Time Out Award for Outstanding Collaboration and a South Bank Show Dance Award. Hulls' lighting for Still Current is another wild success, as it brilliantly illuminates the dancers over a series of solos, duets and trios. It alternately obscures and reveals movement, skillfully botching the action with stillness.
Musically, the evening includes an eclectic mix of sound with compositions from Erik Satie, long time collaborators Andy Cowton and Mukul and a newly commissioned score by the sublime Armand Amar, well known for his film scores. Costume designs are by Stevie Stewart with animation created by Jan Urbanowski.
New Yorkers have the chance to see the program at The Joyce Theater on December 10–14. Then Russell Maliphant Company will head to the West Coast to perform at Lincoln Hall in Portland on January 22–24, 2015. For more information on this program that mixes contemporary dance, ballet and martial arts, visit russellmaliphant.com.
Photo courtesy of Russell Maliphant Company.