San Francisco Ballet reprises 'Onegin'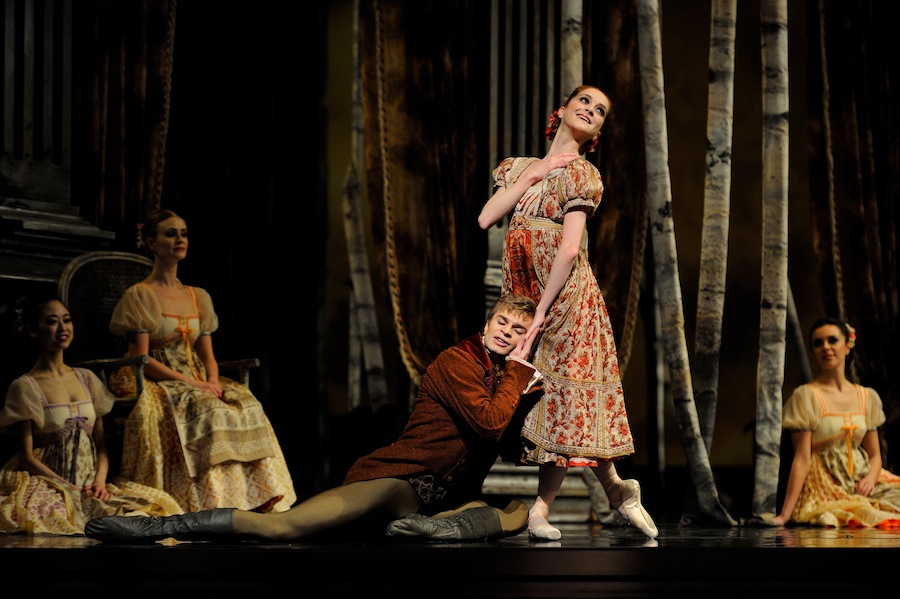 After receiving rave reviews in 2012, San Francisco Ballet is reprising John Cranko's dramatic story ballet, Onegin, from March 21 to 28. The San Francisco Chronicle called it "remarkably imaginative…Cranko's masterpiece still has the power to transport and astonish." The San Jose Mercury News said, "The audience leapt to its feet in a roar of approval. Onegin was a home run."
Based on Alexander Pushkin's classic novel, Onegin tells a timeless story of love and friendship, honor and betrayal. The full-length work is set to a score by Peter Ilyich Tchaikovsky orchestrated by Kurt-Heinze Stolze, with scenery and costumes by award-winning designer Santo Loquasto. First performed by Stuttgart Ballet in 1965, Onegin is considered one of Cranko's masterpieces and has been performed by more than 20 companies around the world. It remains one of his three most widely performed full-length works.
Artistic Director and Principal Choreographer Helgi Tomasson recognized the challenge of bringing Onegin into the San Francisco Ballet's repertory – a project requiring the involvement of longtime Cranko ballet stager Jane Bourne, five ballet masters, more than three-quarters of the company's dancers, as well as apprentices and students. The end result, however, has more than paid off in a production Tomasson calls "gorgeous."
"We are so pleased to be bringing back this wonderful dramatic story ballet," Tomasson said. "It was a hit with audiences and critics, and our company members were both challenged and inspired by performing this piece last year."
Loquasto's scenic and costume designs were commissioned by National Ballet of Canada in 2010 when the original sets and costumes by Jürgen Rose had become too fragile to use. Sumptuous interiors alternate with outdoor scenes populated with silver birches, in an elegant evocation of Russia.
Tickets to Onegin are still available. To reserve tickets, visit www.sfballet.org or call 415.865.2000. Onegin runs approximately 2 hours and 15 minutes. Performances will take place at The War Memorial Opera House, located at 301 Van Ness Avenue in the Civic Center.
As America's oldest professional ballet company, San Francisco Ballet has enjoyed a long and rich tradition of artistic "firsts" since its founding in 1933, including performing the first American productions of Swan Lake and Nutcracker, as well as the first 20th-century American Coppélia. San Francisco Ballet is one of the three largest ballet companies in the United States. Guided in its early years by American dance pioneers and brothers Lew, Willam and Harold Christensen, San Francisco Ballet currently presents more than 100 performances annually, both locally and internationally. Under the direction of Helgi Tomasson for more than two decades, the company has achieved an international reputation as one of the preeminent ballet companies in the world.
Photo: Clara Blanco and Gennadi Nedvigin in John Cranko's Onegin. Photo © Erik Tomasson, courtesy of San Francisco Ballet.