San Francisco Ballet's spring fashion show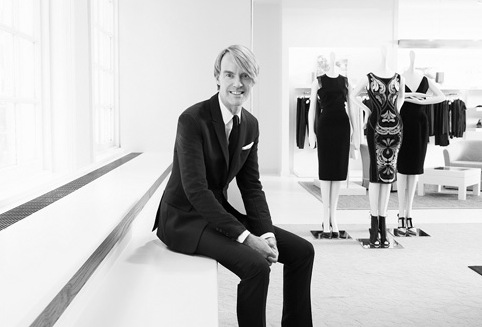 San Francisco Ballet and Neiman Marcus Union Square will partner to present a fashion show on Thursday, April 3, 2014 at The Fairmont San Francisco. The grandeur of the luxury hotel atop Nob Hill will be the dramatic backdrop for a runway show highlighting Neiman Marcus' collections, curated by its Fashion Director and Senior Vice President Ken Downing.
Not only does this show mark the first time that Neiman Marcus has partnered with San Francisco Ballet, but it's the first time this show has been presented in the Bay Area. Organized by the San Francisco Ballet Auxiliary, the fashion show benefits San Francisco Ballet.
"We are very grateful to Neiman Marcus and are thrilled to host this spectacular event that directly supports San Francisco Ballet's artistic and educational programs," said San Francisco Ballet Auxiliary member and Fashion Show Chair Beatrice Wood. "It is a pleasure to work with Neiman Marcus on such a unique presentation of Spring collections from several designers."
The exclusive event begins at 11 a.m. with a cocktail reception followed by a runway show and luncheon with a live auction and raffle. Patricia M. Rock is luncheon chair and Ms. Dara C. Rosenfeld is décor chair for this event.
"We are looking forward to supporting SF Ballet's artistic and educational endeavors through this partnership," said Alan Morrell, Vice President and General Manager of Neiman Marcus Union Square.
Ken Downing is fashion director and senior vice president of American luxury specialty store Neiman Marcus. He oversees women's and men's trends, managing a team of fashion editors in the company's New York office, and directing 200 merchants in Dallas on what is fashionable and what to buy for each season. He represents Neiman Marcus in the media and at major fashion events, and is the definitive tastemaker, stylist and arbiter of fashion for Neiman Marcus. Over the course of his career, Downing has appeared as a fashion industry expert on many local and nationally televised programs, including the Oprah Winfrey Show, E! Entertainment, Fox News, The Rachel Zoe Project and Project Runway All Stars.
Tickets for the fashion show start at $350. For tickets and more information, visit www.sfballet.org/fashionshow.
Photo: Ken Downing. Photo courtesy of Neiman Marcus.