Sarasota Ballet prepares for busiest season yet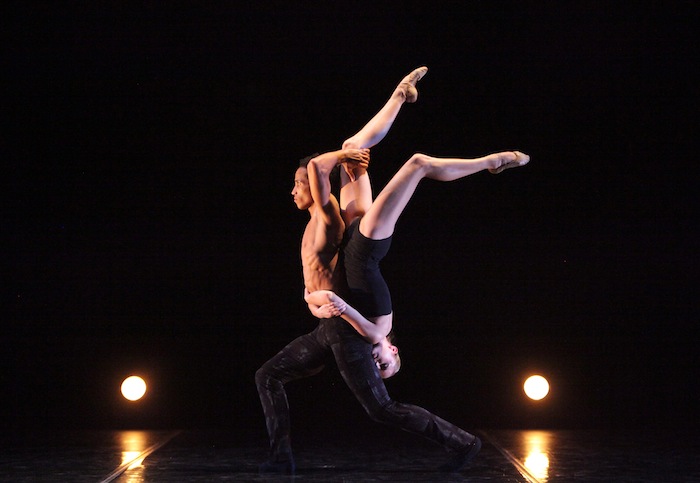 The Sarasota Ballet has announced its 2013-2014 season will include five world premieres, numerous company premieres, the revival of various rarely-performed ballets and an anniversary tribute to British choreographer Sir Frederick Ashton.
The company's 23rd season kicks off with its annual production showcasing the choreography of dancers of the Sarasota Ballet. Theatre of Dreams, a show that has typically been at the end of the company's season, will take place in the fall. It will debut three world premieres on October 25-27 at FSU Center for Performing Arts.
The second program, Balanchine & Ashton, will be presented November 22 and 23 at the Sarasota Opera House. It will feature George Balanchine's Serenade, a beautifully romantic work featuring an ensemble of ballerinas dancing in the moonlight; a company favorite, George Balanchine's Who Cares?; and then a company premiere, Les Illuminations, a work by Sir Frederick Ashton originally choreographed in 1950 for the New York City Ballet.
On December 20 and 21 at Van Wezel Performing Arts Hall, Sarasota Ballet will perform John Ringling's Circus Nutcracker, choreographed by Matthew Hart. This ballet tells the story of John Ringling using the traditional story of The Nutcracker with a full orchestra of Sarasota Orchestra musicians.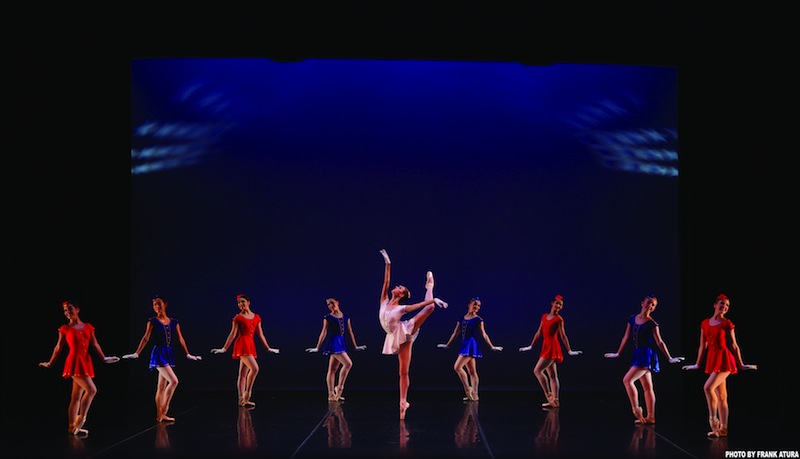 After celebrating the New Year, the company will return to present Balanchine, Tuckett & Ashton at FSU Center for Performing Arts. As the company's fourth program for the season, Sarasota Ballet is not letting up yet. The performances will feature two company premieres and one world premiere by Will Tuckett. The first company premiere is George Balanchine's Four Temperaments and the second is Sir Frederick Ashton's Sinfonietta, a work that has not been performed since the early 1980s. This program will run January 31- February 3.
The fifth program, which will run February 28- March 3, is titled Graziano, Ashton & DeMille. Kicking off the performance will be a world-premiere by Sarasota Ballet principal Ricardo Graziano, a dancer whose choreography is known by Sarasotans through the annual Theatre of Dreams. There will then be a performance of Ashton's Monotone's I and II and Anges DeMille's classic Rodeo, which combines Broadway with classical ballet and features a score by Aaron Copeland.
A month later on April 4 and 5, Sarasota Ballet will present Ashton, Graziano & Tudor. The company will begin the evening by reprising Ashton's Birthday Offering; this is the first time it will be on the Sarasota Opera House stage. The Sarasota Ballet will also showcase a work which principal dancer Ricardo Graziano debuted at Theatre of Dreams called Symphony of Sorrows, and close with Tudor's Gala performance.
Closing the season on April 25 and 26, the company will present special performances of Johan Kobborg, Alina Cojocaru & Friends. These two principal dancers of The Royal Ballet in London, as well as the other dancers that accompany them, will surely end the season with a bang.
In addition, the season will be followed by the yet-to-be-finalized Sir Frederick Ashton Festival 2014. The festival will include a four-day slate of performances, lectures and special events devoted to honoring the 25th anniversary of the choreographer's death. The company has even said it hopes to include Ashton's Foyer de la Danse, a ballet that has basically been lost and exists only on film now.
For more information on Sarasota Ballet's 23rd season, visit www.sarasotaballet.org. Tickets are now on sale.
Photo (top): Sarasota Ballet performing in Ricardo Graziano's Symphony of Sorrows during the program Theatre of Dreams in May 2013. Photo (below): Jamie Carter's Holiday Overture. Photos by Frank Atura, courtesy of Sarasota Ballet.