Save 10% on Energetiks' products at Amazon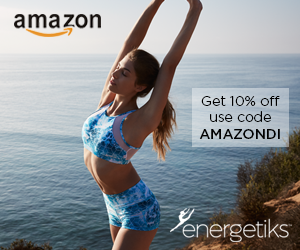 American dancers, don't miss this opportunity to save on Energetiks! The popular Australian dance fashion brand is currently running a promotion in the U.S., offering 10% off their products on Amazon when you use the code AMAZONDI.
Amongst the products is classic dance necessities like convertible pink tights, black wrap skirts, traditional black leotards with various sleeve lengths, and young girls' leotards with attached skirts. However, Energetiks also offers vibrant fitness attire with its signature Crystal Tide prints. These trendy leggings, singlets, band shorts and crop tops are made from materials that will keep dancers cool and comfortable. They are durable, breathable and soft, with mesh paneling used throughout.
This much-loved high performance dancewear brand has only been available in the U.S. since August 2016.
If you have yet to try Energetiks' products out, head to www.amazon.com and get shopping – using the code AMAZONDI at checkout.