Saving Radio City Music Hall, the amazing story online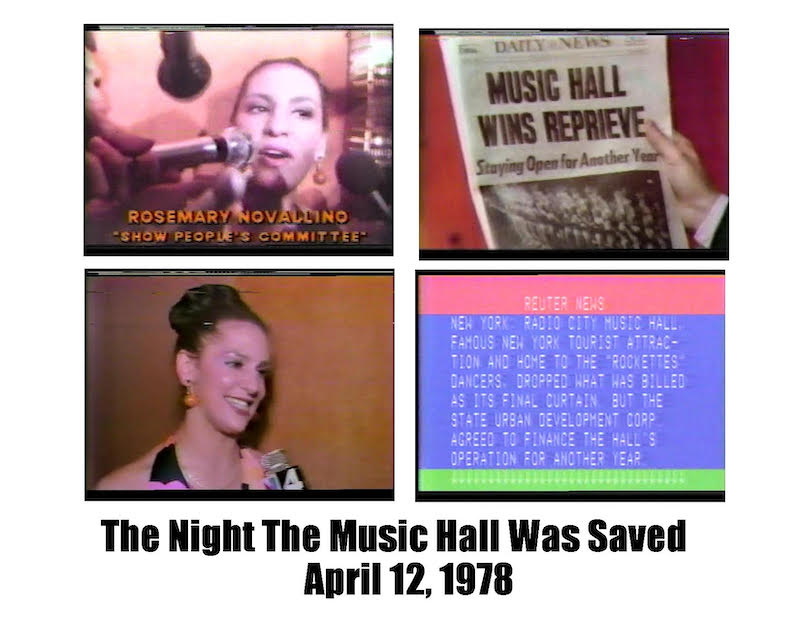 Rosemary Novellino-Mearns, former member of the Radio City Music Hall Ballet Company and Dance Captain, and author of "Saving Radio City Music Hall: A Dancer's True Story," and Bill Mearns, former Radio City Music Hall singer and Captain of the Singers, present their delightful, informative, and true story of saving Radio City Music Hall. The presentation will be held on February 3rd at 8.00pm in New York and streamed as a webinar.
Rosie headed the group that took on the money interests that had decided to demolish the classic Art Deco masterpiece and one of New York City's premiere tourist attractions and won! The highly visual presentation abounds in rare film and photos and is narrated by Rosie, who tells first-hand how the impossible became possible.
The popular Christmas show at Radio City Music Hall, and all presentations, have had many subsequent performances, but if it hadn't been for the courageous efforts of one young dancer, Rosemary Novellino, and her dedicated colleagues 43 years ago this spring, millions of Americans and visitors from around the world in the past four decades would have been deprived of these impressive theatrical experiences. In her book, Saving Radio City Music Hall: A Dancer's True Story, published by TurningPointPress, Rosemary Novellino-Mearns tells the true story of how Radio City Music Hall, Art Deco masterpiece and New York City's premiere tourist attraction for generations, was saved from demolition. After years of struggling with intense, sometimes painful memories, Rosie tells the honest, fact-filled, emotionally charged, and often humorous story of how she organized the gargantuan effort to save the Hall in the spring of 1978. Against all odds, and in only four months, she succeeded!
For further information visit: https://www.savingradiocitymusichall.com/